The Chalet N in combines the truly authentic sense of pure nature of the Arlberg with exceptional luxury and creates a special atmosphere that makes every visit a unique experience.
At Chalet N "your most valuable asset – your time – will be filled with sweet memories that will last for many many years. Maybe even forever," according to the chalet's homepage. If you can put a price on memories, it's roughly the same as the cost of a house: up to £385,000 for a week's stay.
Let's have a look!!!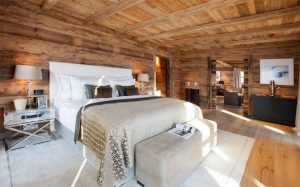 This room, known colloquially as "The Giant Wooden Box", is just one of the chalet's 11 suites. It includes a wooden ceiling, wooden floor and wooden walls as standard.