As a brand expert, I get to see many editors and publishers at their headquarters. One of my favorite visits is to Conde Nast in Munich. If you ever visited the Park Café right next to the Botanic Garden then you have probably passed the unobtrusive building at the corner on the opposite partially covered with black piles.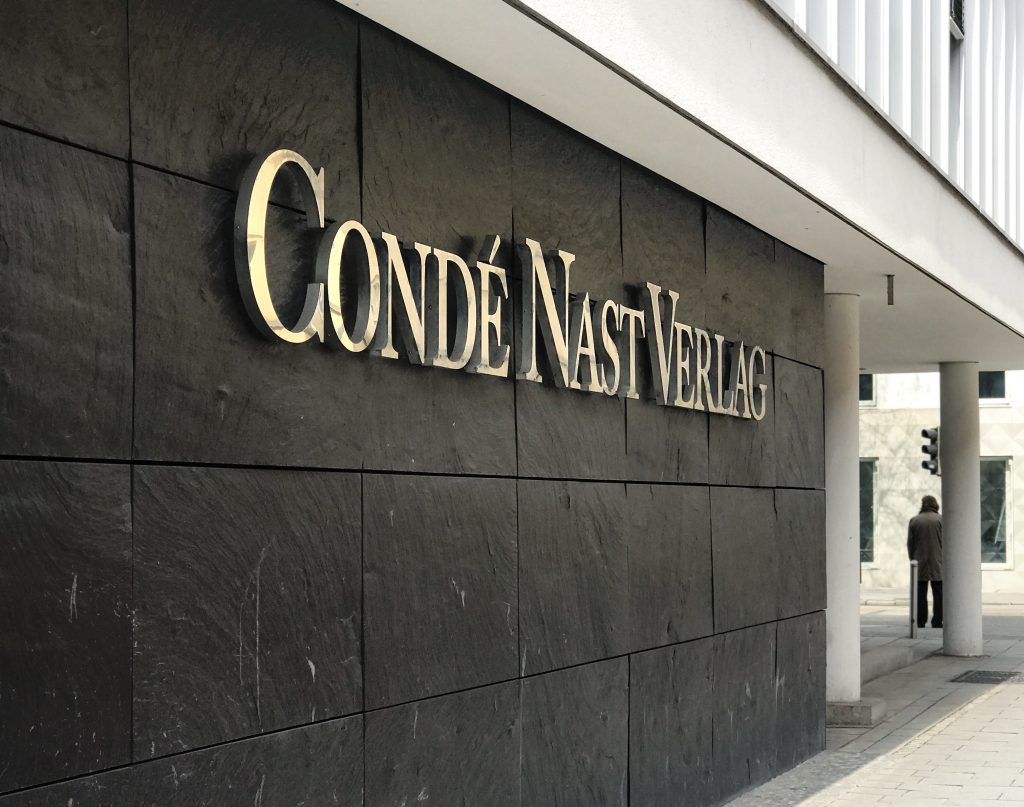 The metallic letters of the Conde Nast writing are often covered by parked cars and you only see signs of offices through the glass front towards the side street. Once you enter the building you can feel a charm of Bauhaus design due to the minimalistic but very thought through interior design  of the interior design office, which renovated the house in 2008.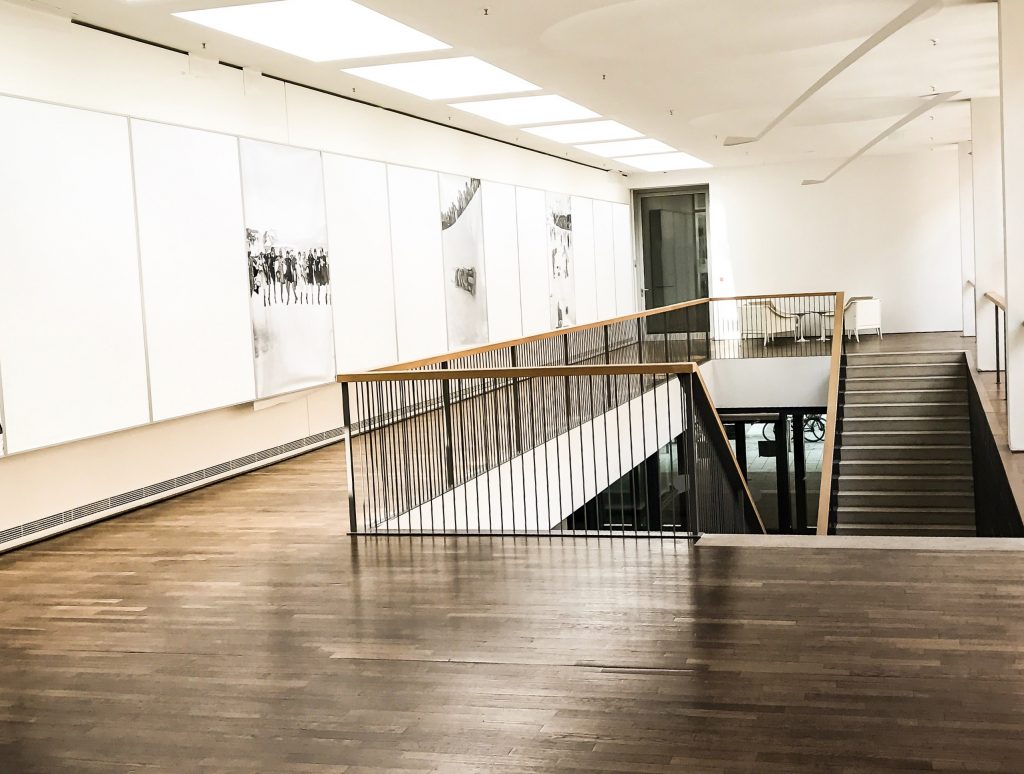 The reception is held in black marble always decorated with a vase of fresh white flowers. Across from the welcome area  symmetric tan color stairways are leading up to the light flooded gallery and further offices. The black and white theme in sync with nature is continued throughout the whole building.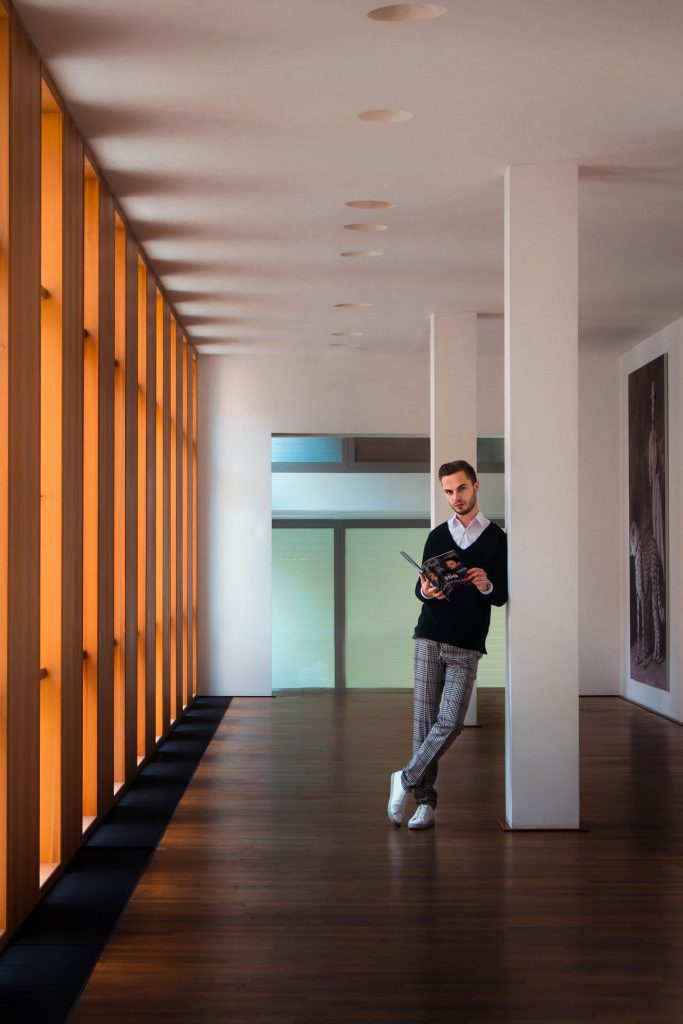 The gallery upstairs is probably 300 meters long and has dark wooden floors. The white long wall on one side is covered with large black and white photography while wooden window frames on the other side allow a view on historic buildings on the street.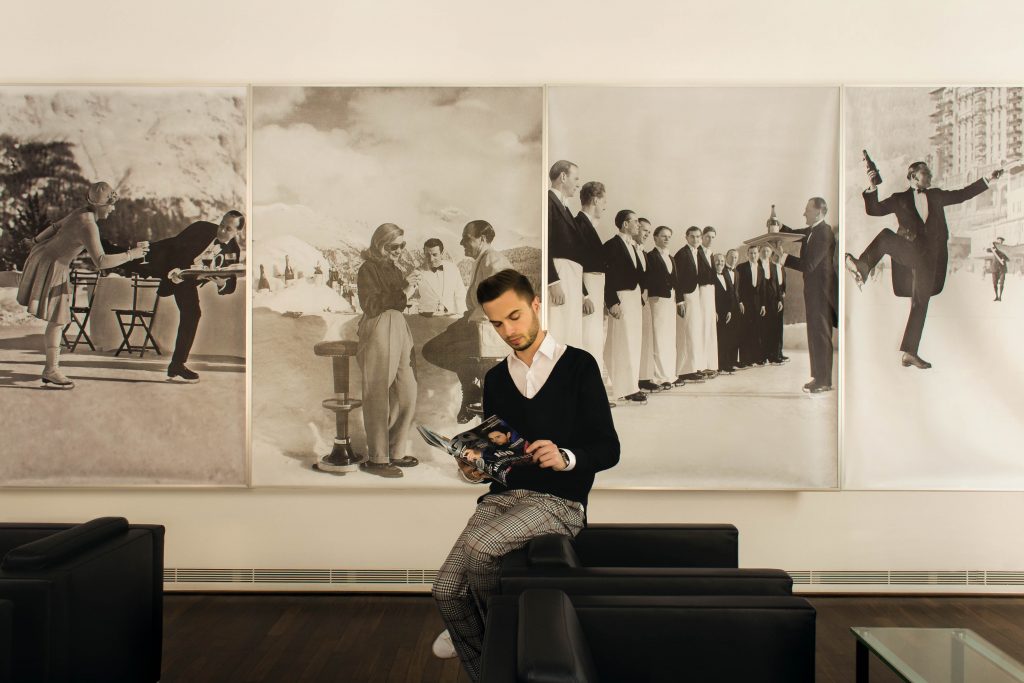 Everything is held very minimalistic; only a waiting area set up with black leather chairs is placed in the center the gallery. I must admit that I never sit there even though you can always find a nice variety of magazines on the lounge table.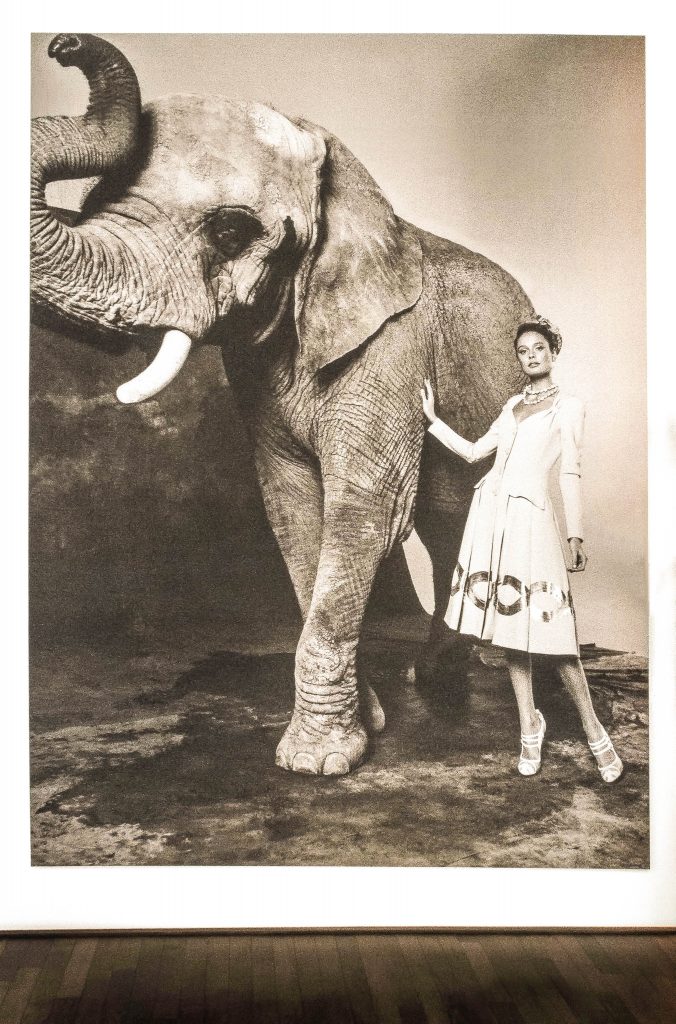 I usually walk along the gallery and looked at the historical black and white Vogue magazine images while waiting for my appointment. My favorite one is the elephant image with a beautiful model that reminds me of young Lauren Hutton.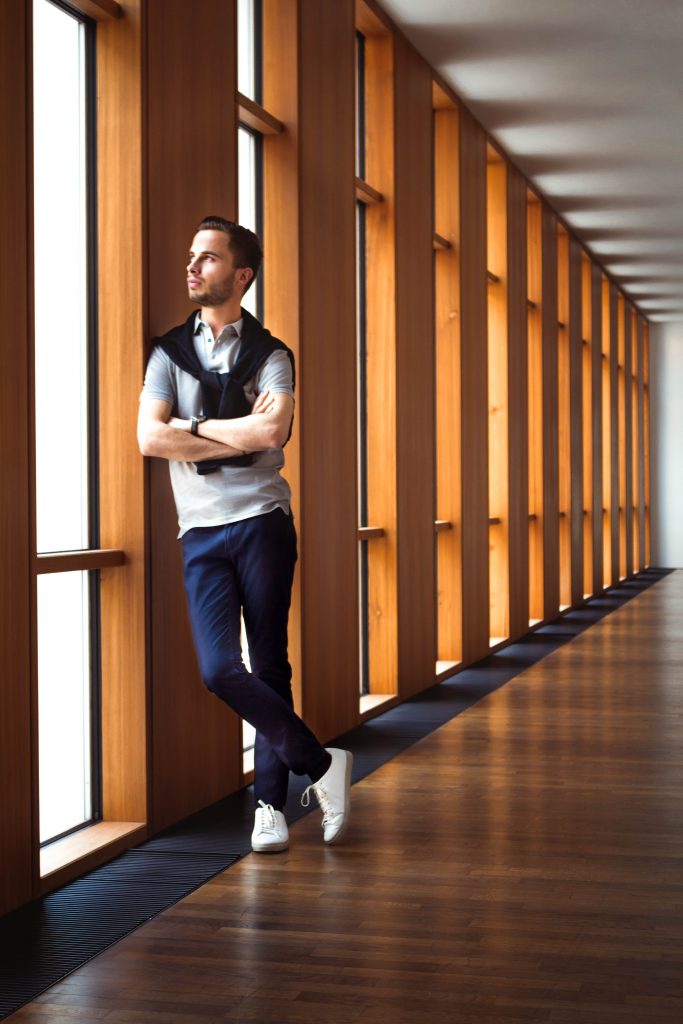 When I heard that Conde Nast is moving to a new location soon, I asked if I could capture this beautiful space again before all the images are taken down. I think these images capture the beauty of it.