---
"The world is a book and those who do not travel read only one page."  – Saint Augustine
When Jasmin Taylor from JT Touristik asked if I wanted to join a few fellow bloggers on an adventurous trip to beautiful Abu Dhabi I did not hesitate to say yes . What I already knew from a past trip to the UAE was that there is always something new to discover, let it be a new attraction or a new pompous hotel. What I did not know then was that I would have a one of a kind photo shoot by the end of my trip.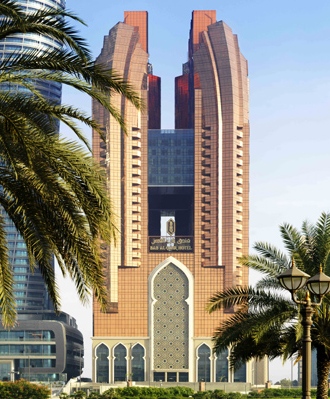 This time we stayed at the Bab Al Qasr, a luxurious 5 Star hotel right on the opposite of the Emirate Palace, which had just opened its doors to the public at the end of last year. The lobby alone left me speechless.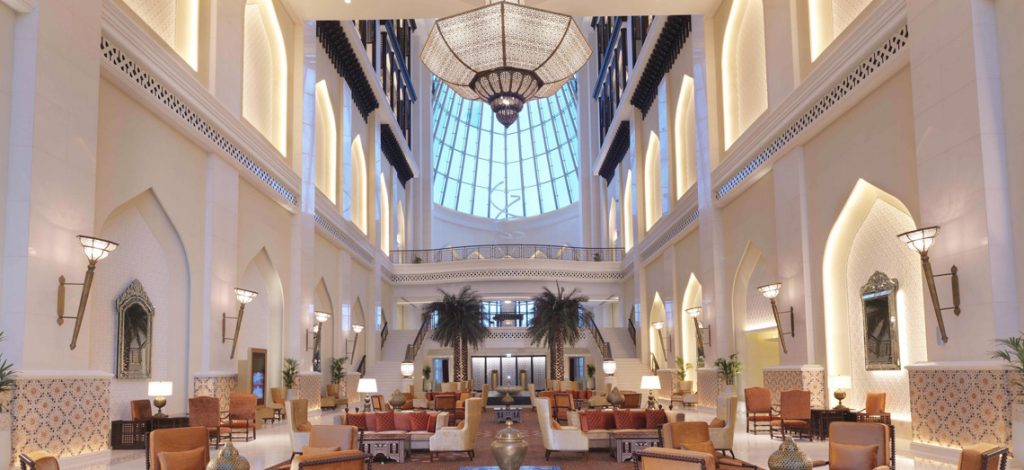 Combining both Moroccan and Arabic elements the entrance hall is equipped with light, spacious corners, mosaic tiling, crystal glass sofas, and detailed wooden lattice work. My room had light wooden interior with Moroccan designs and a whole window front facing the palace of the late Sheikh Zayed.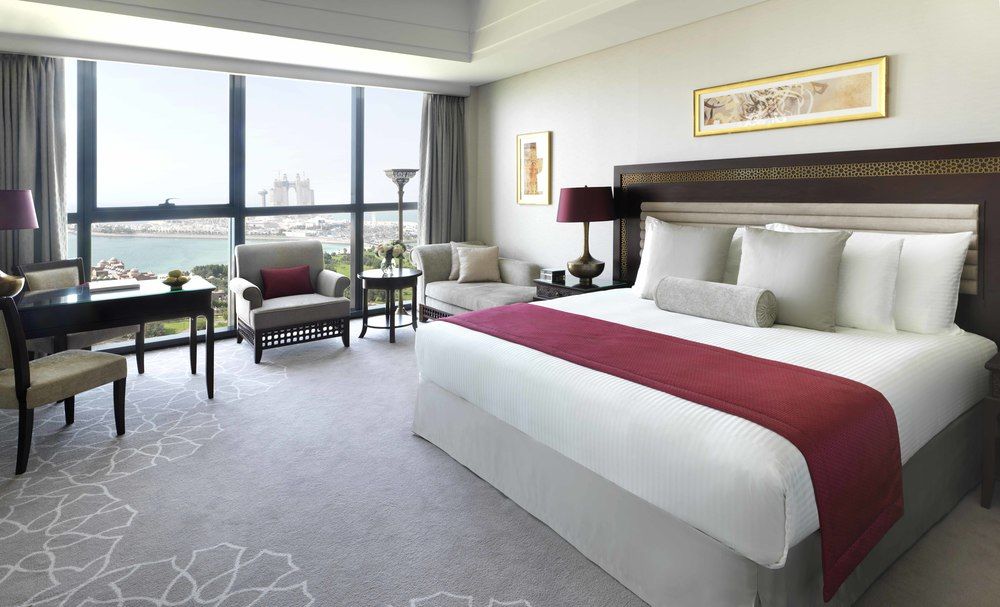 On the first day, we all went on an excursion into the desert, which also included a dune dive with our jeeps. I must say that it requires a lot of trust in the drivers, but after the first dune, I knew they were experts.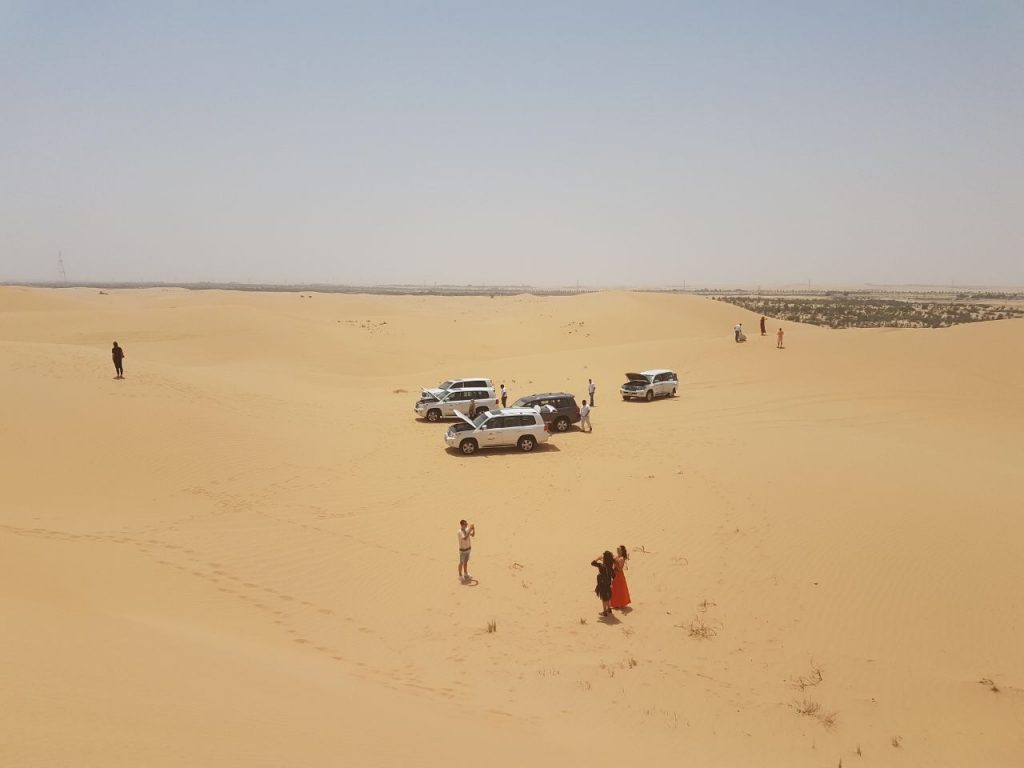 After we had snapped a few images in the middle of these endless sand dunes, we went on to a camel farm and had the chance to experience these cute creatures very close as you can see.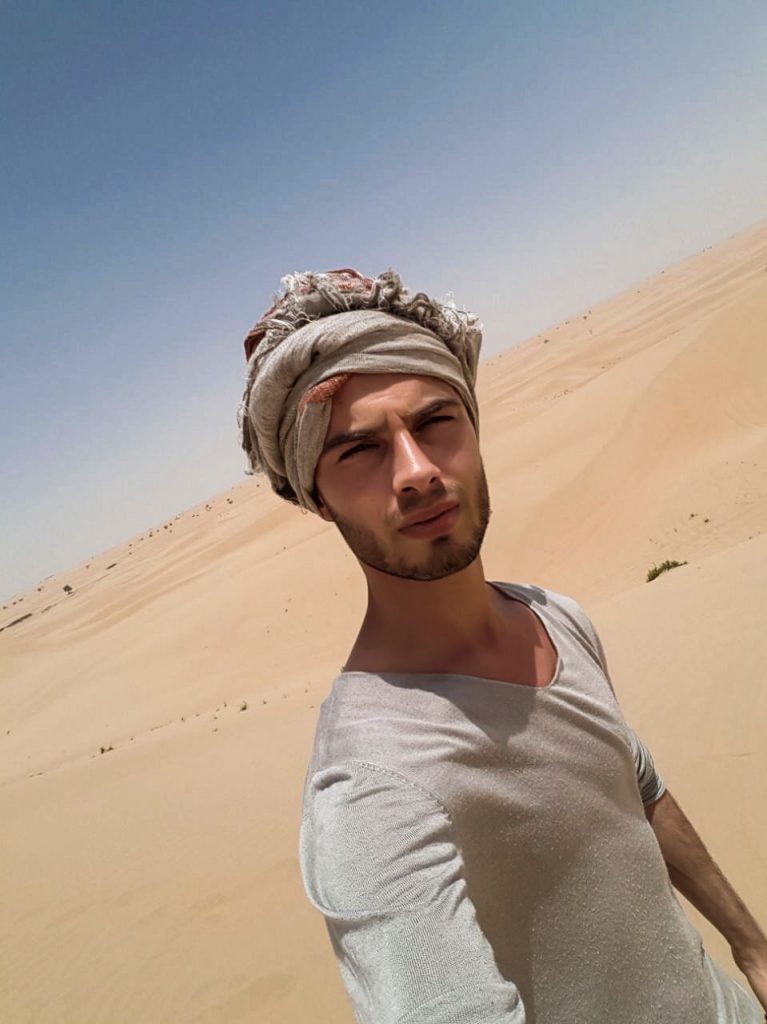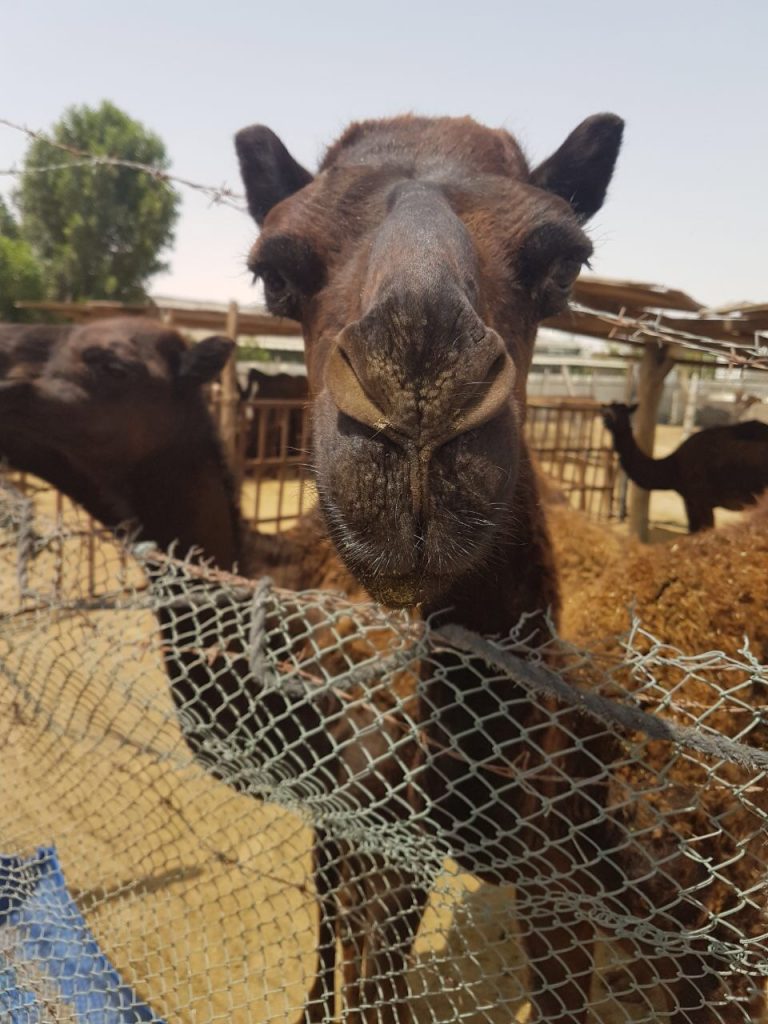 That day ended with a visit to the Sheikh Zayed Grand Mosque in the center of Abu Dhabi, a must during any visit here. Not sure if it was the sunset or the spiritual surrounding in these white, golden and blue buildings but I felt very touched and in-sync with myself. I fell into bed and into a deep sleep, next to being exhausted of course.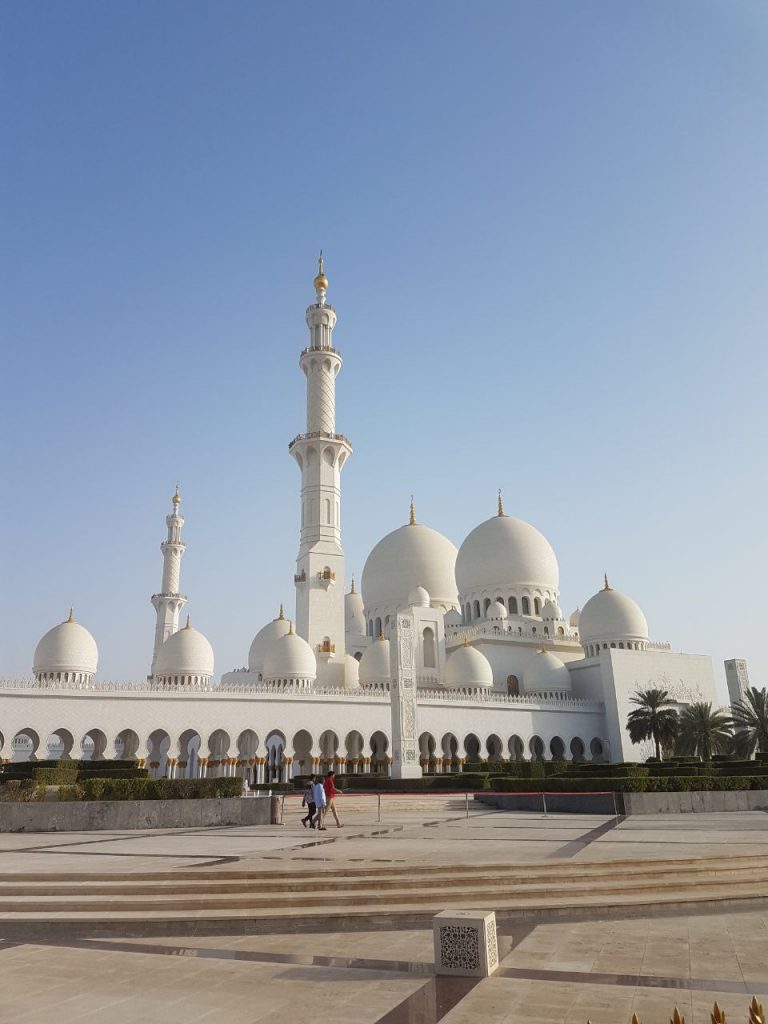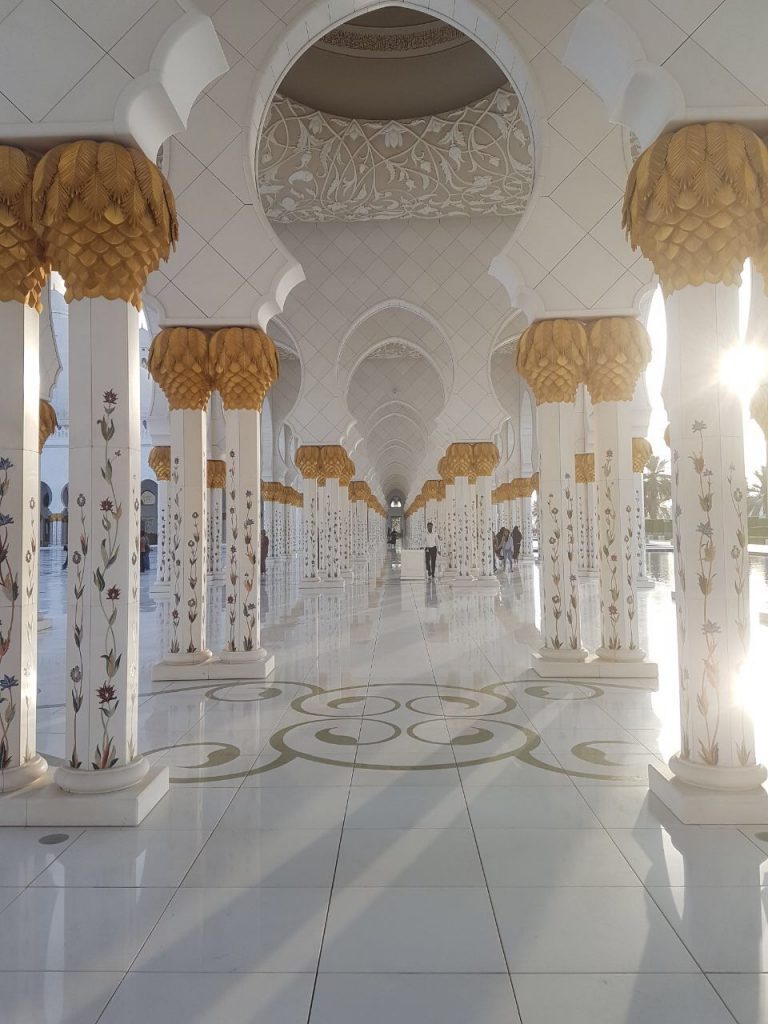 Day two was planned for beach fun. But when you think that we just visited any beach club then let me correct you by saying that we were taken on a private island called Zaya Nurai Island by boat.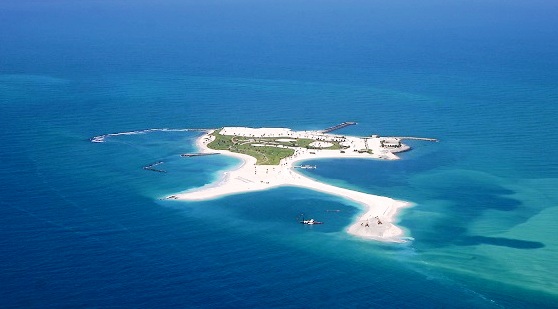 Anything you have ever heard of or can imagine of a perfect island was on Zaya Nurai, clear ocean water, private pools, white, turquois beach villas and outside beach suites equipped with the most comfortable beds.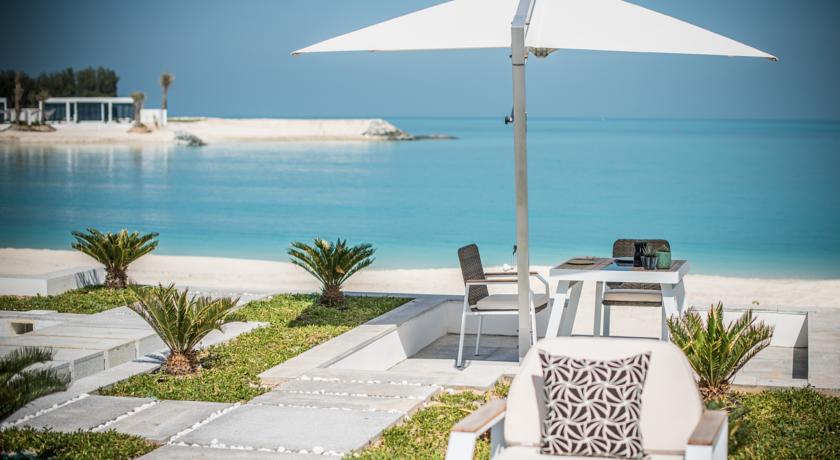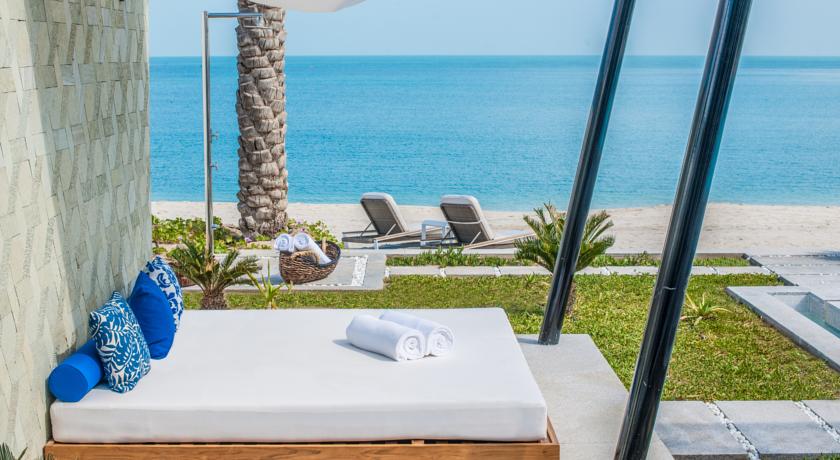 Any watersport was possible, so I did some extensive swimming in clear water and also took the opportunity jet-ski for the first time. I don't think I've had so much fun in the water in a while.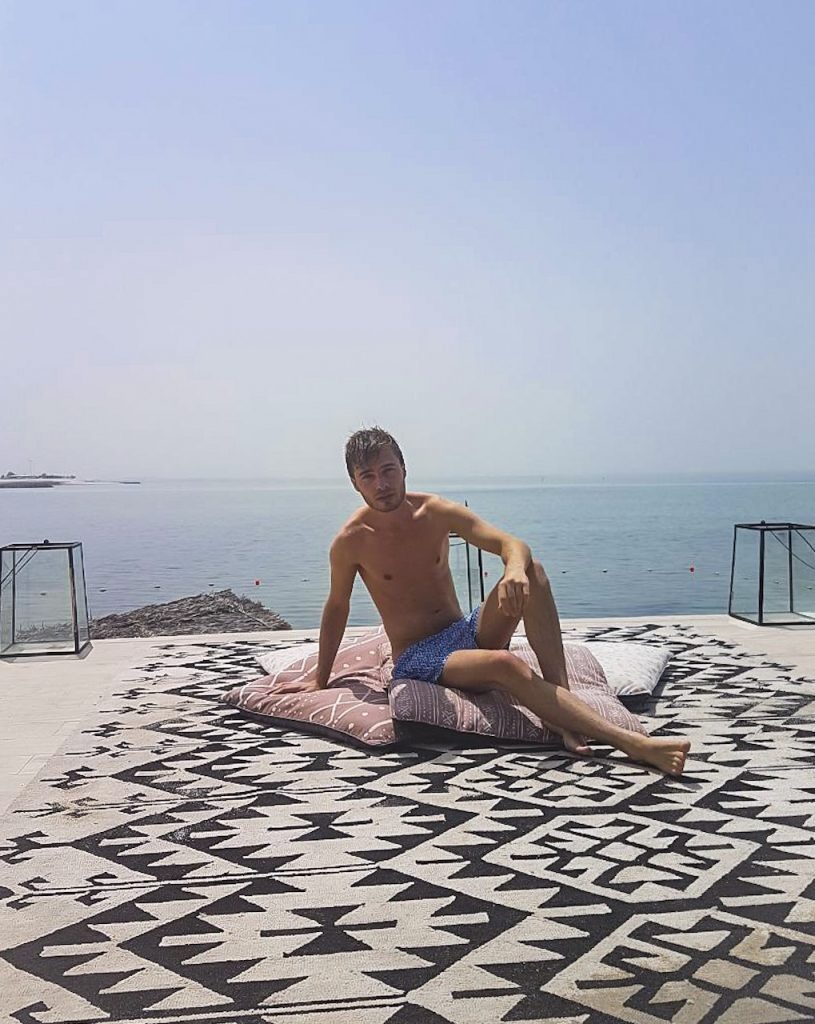 An exciting day ended with an opulent blogger dinner at the Interconti Fishmarket as a courtesy of the beautiful Jasmin Taylor and JT Touristik.
The next day was open for our personal pleasure, which I wisely used to shoot a few images in my Darkoh suit inside the breath-taking hotel lobby.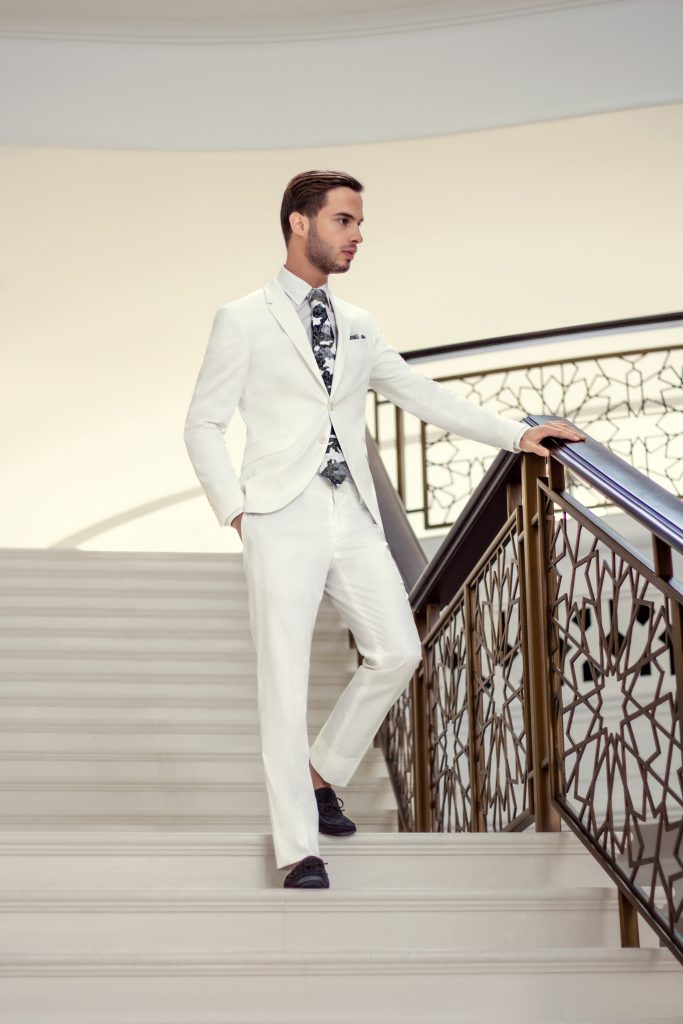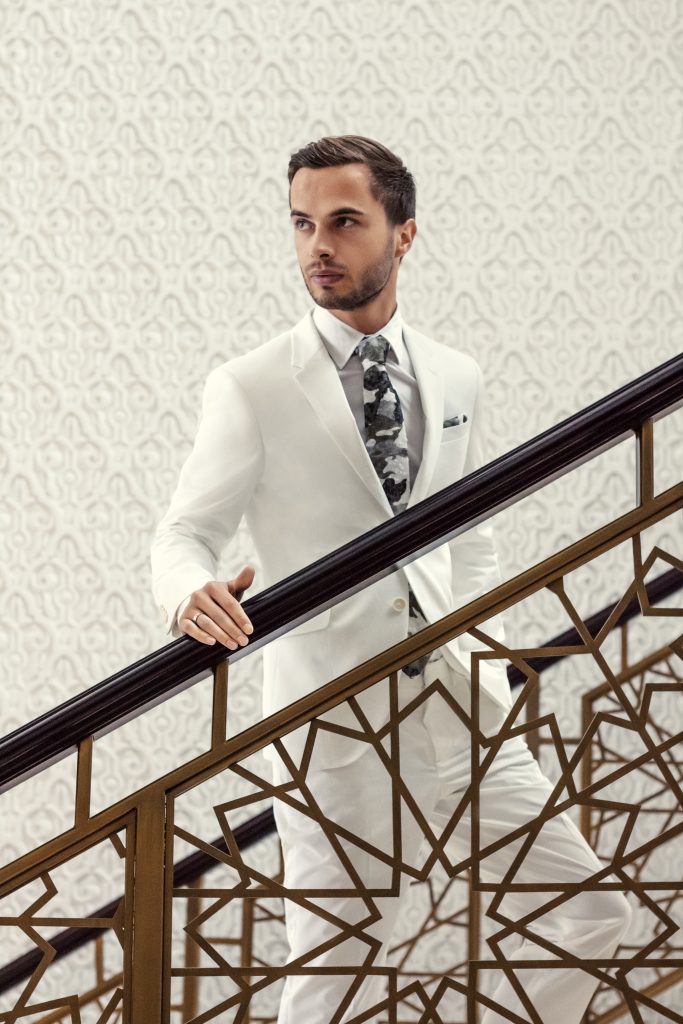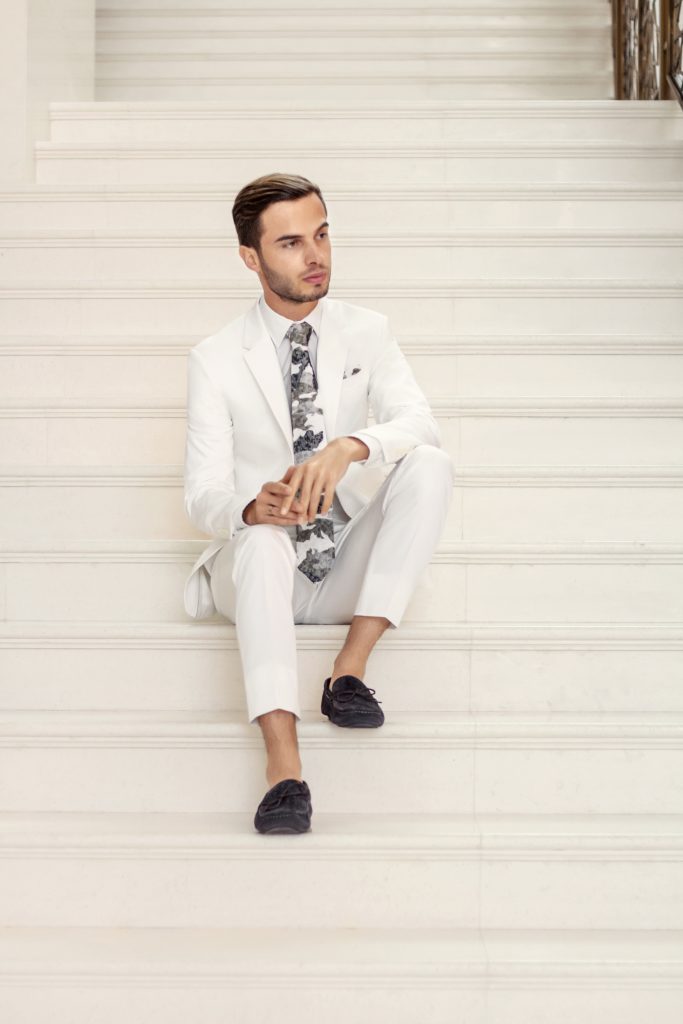 I then had the opportunity to try an Arabic tea ceremony at the Bab al Qasr Hotel. The tea reminded me of Darjeering tea, just stronger, and you drink it with sweet dates, otherwise it would be too bitter.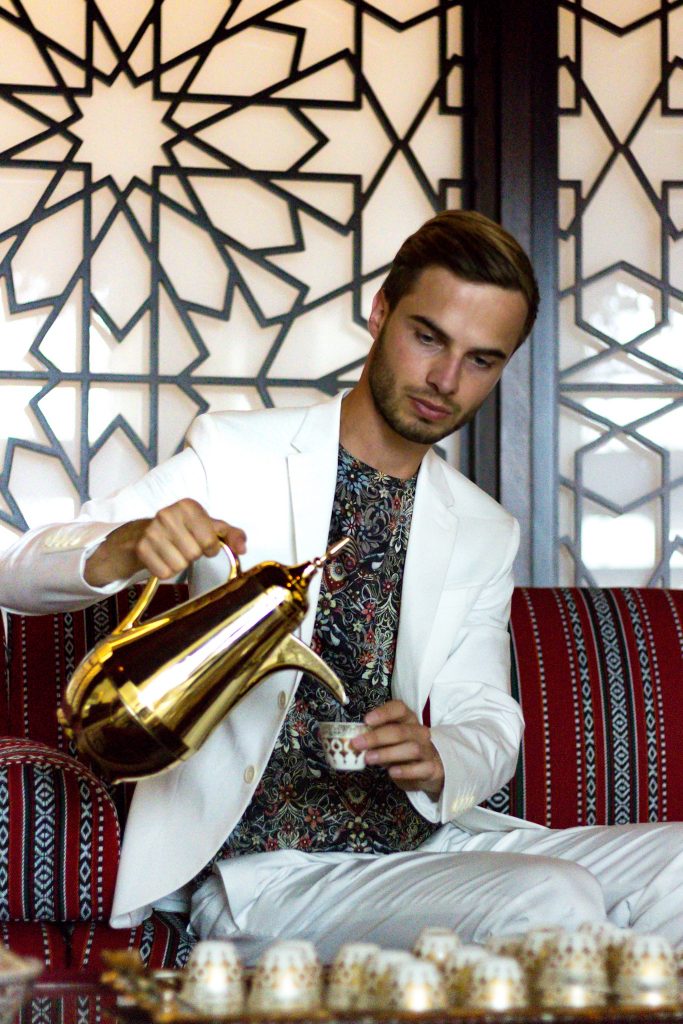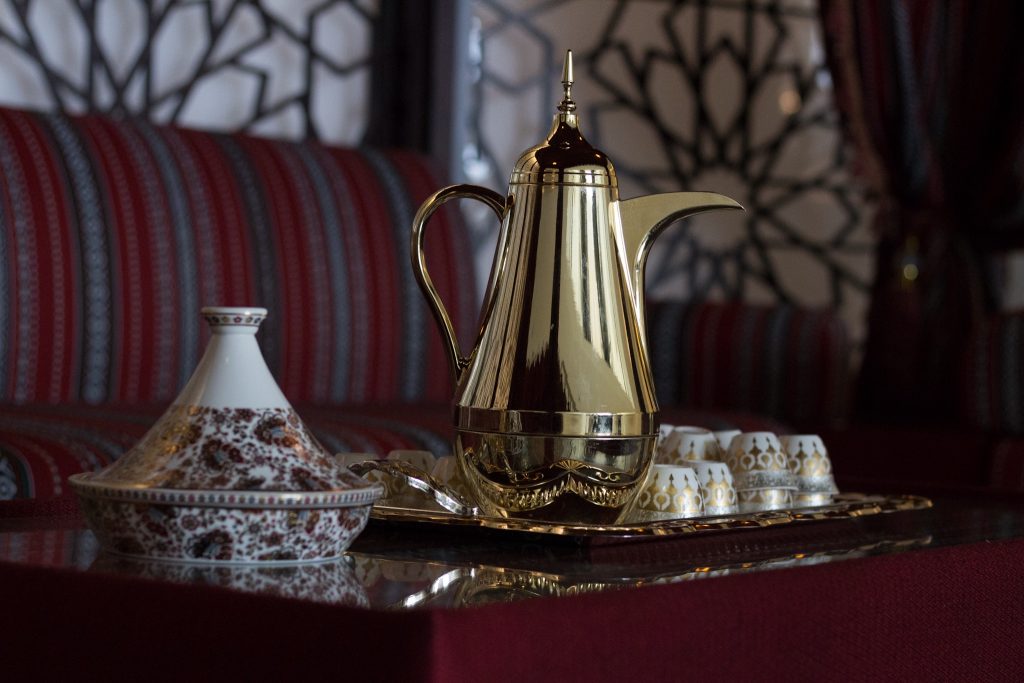 After a great dinner at the Bab al-Qasr buffet restaurant, I had a well-deserved cocktail at the hotel bar with a view on the water.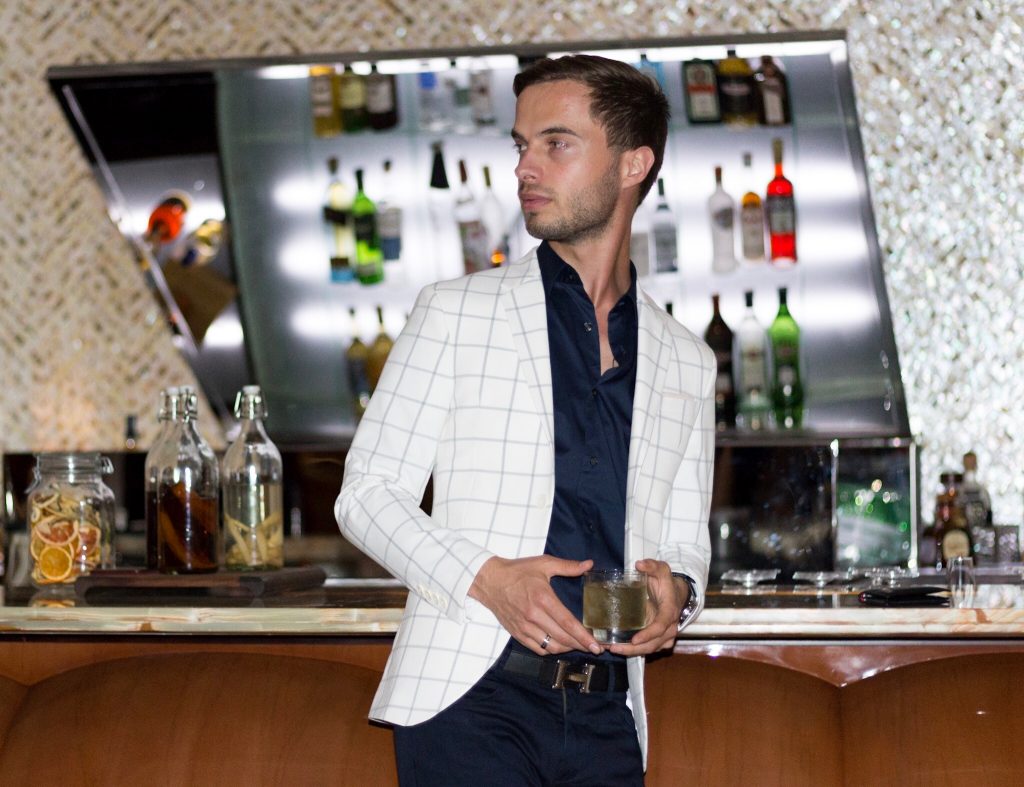 If someone had told me that I would go swimming in full clothes, I would have called him crazy. This last day here in Abu Dhabi started with a healthy breakfast and an extended walk to the hotel's private beach.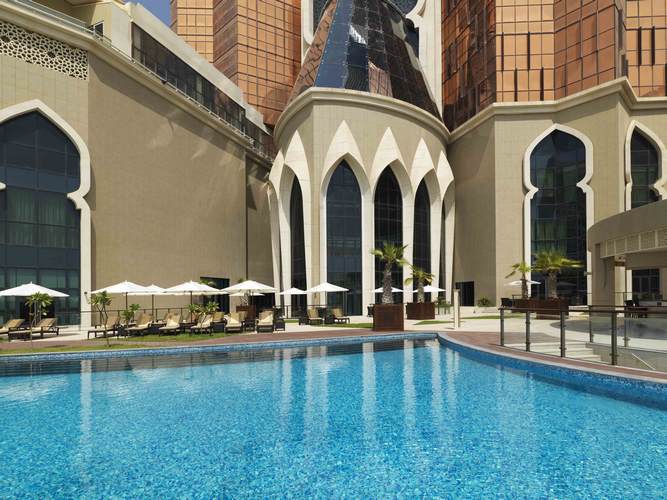 We started out slowly, took a few images at the higher lobby levels and then walked outside to the overhead crossing down by the beach that reached a bit into the water.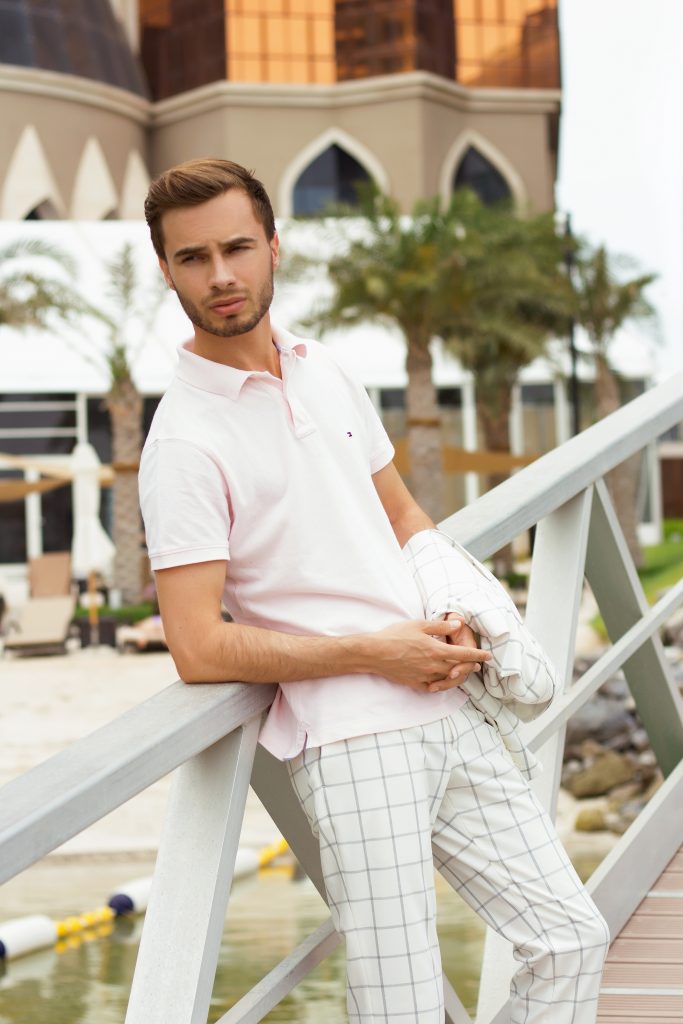 Here is where we created these amazing shots and even though I did not quite understand the sense to walk out of the water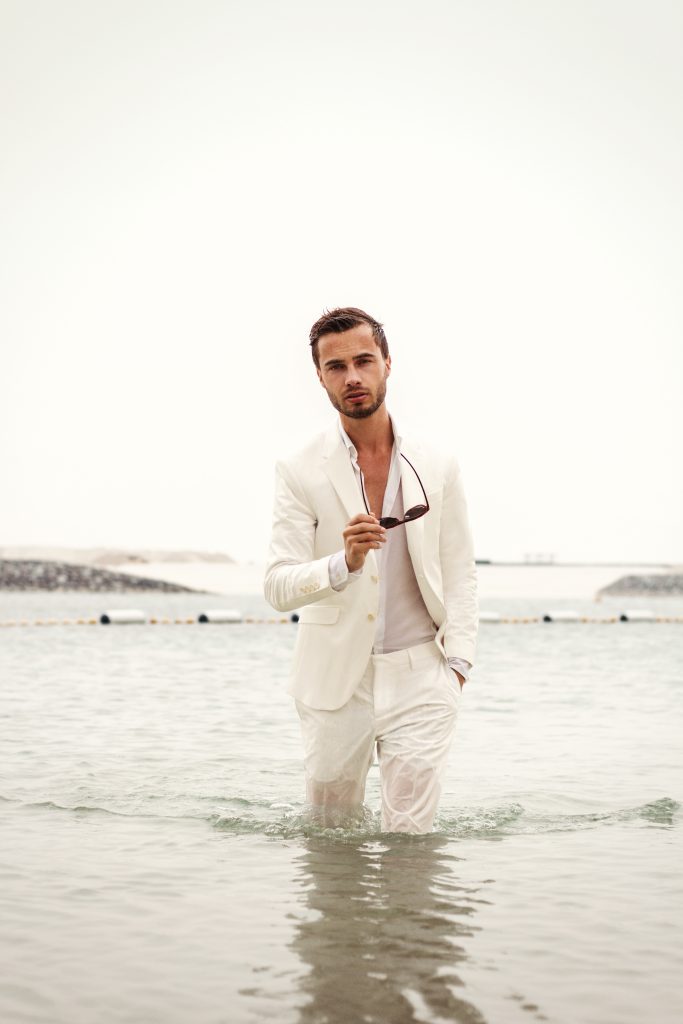 and shower in my white suit,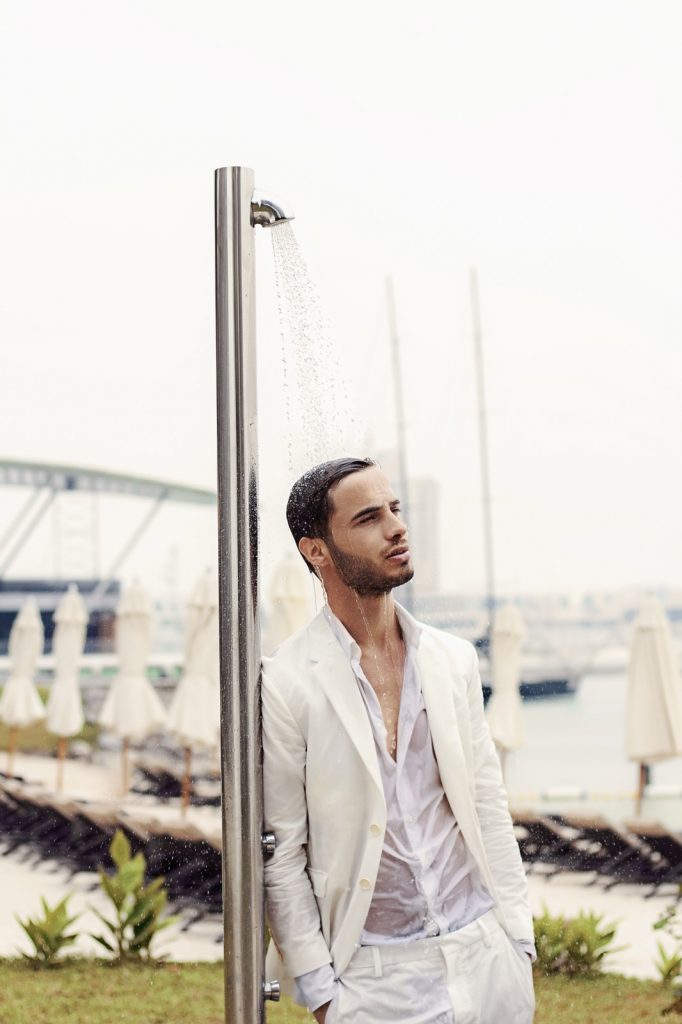 but the outcome of this photoshoot were one of the kind. Don't you agree?
I was a bit sad that I had to pack up and return to Germany, where I was greeted with snow but I can tell you that Abu Dhabi, its hospitality, and its unlimited possibilities have truly captured my heart.