Hey, fellas, I'm sure many of you can relate to this problem – every time I travel I seem to face the same challenge when it comes to packing, which is picking the right bag. Most of my trips only last a few days, but as a brand expert, I have to bring a lot of outfits and product samples along but stay within the cabin baggage size allowance. Also, of course, it has to look stylish and clean even after it went through the usual check-in torture.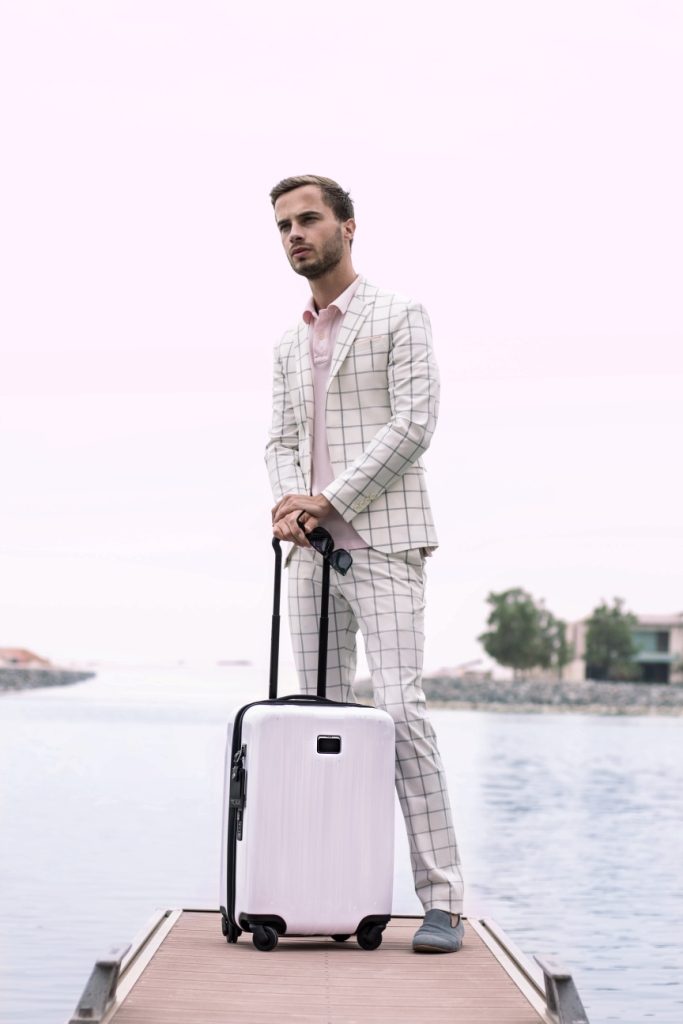 For my last trip to Abu Dhabi, I had the opportunity to test out two new pieces from TUMI., the new Tumi V3, and the Morrison rucksack from the Ashton collection.
I really wanted to see how durable the TUMI V3 is, so I specifically picked out the white hard-shell case with four wheels to see how fast it would collect dents or spots. Surprisingly, and after releasing it from the overhead department, it looked as new as before.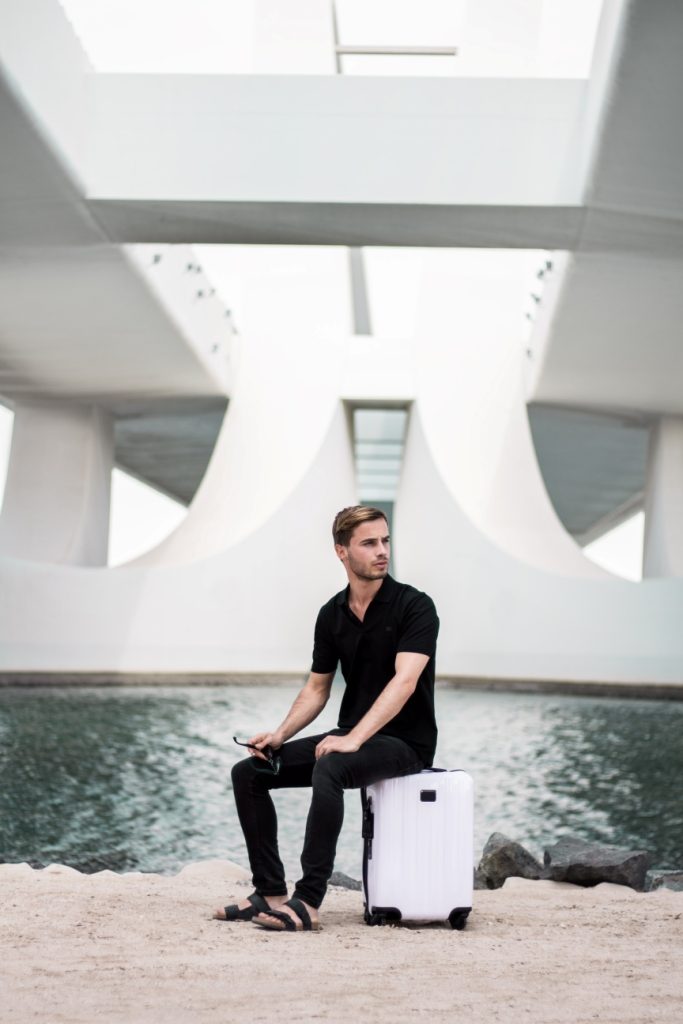 But I decided to test it a bit more by taking it to an isolated place full of rubble sand and elevated levels to see how smooth it would run on uneven surfaces. Besides the unavoidable obstacles, it was easy to push or pull and even better, the wheels survived without any damage.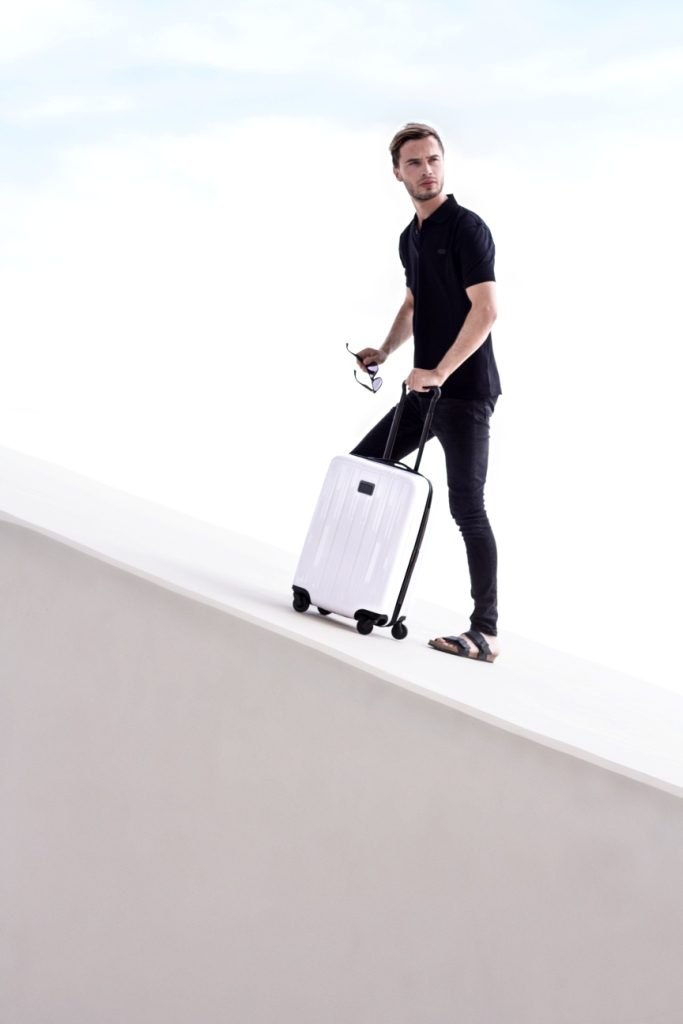 Next, I tested the new Morrison backpack, which ended up to be my favorite. Just the design alone is very minimalistic with impeccable details  and can be worn with casual and upscale clothes. My issue with backpacks usually is that I tend to fill them up to the point that my back starts hurting from the weight. So I filled up the Morrison bag with six 1l water bottles and carried it around all day.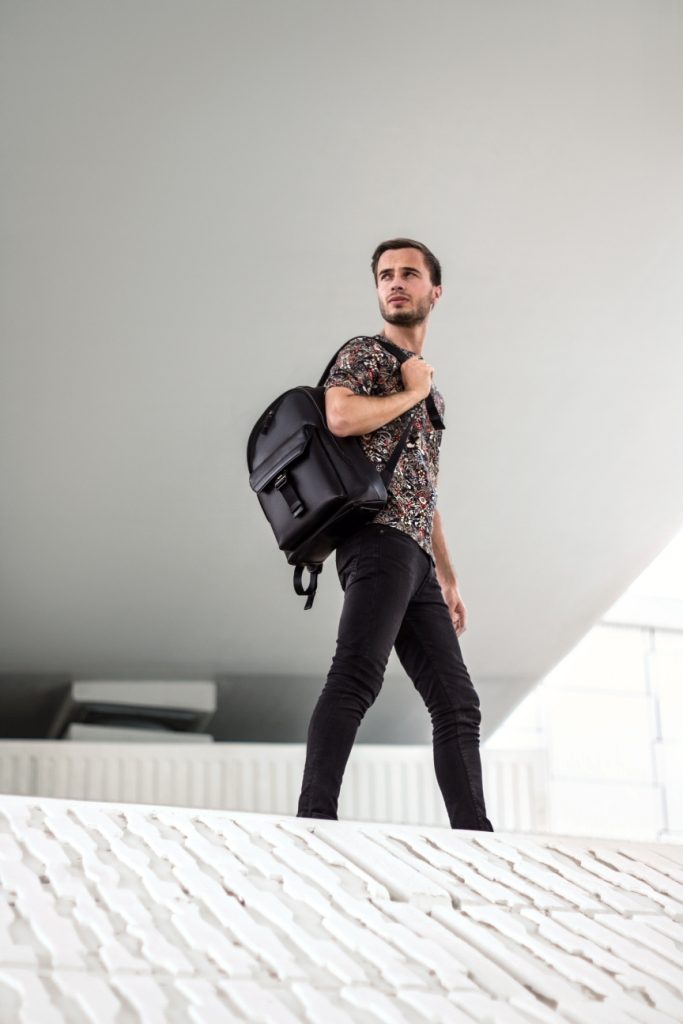 Even though I felt the six kilos on my back the usual pain around the straps was missing. It was very comfortable to carry it with either one or both straps thanks to the softness of the leather. You can find similar pieces in the current collection.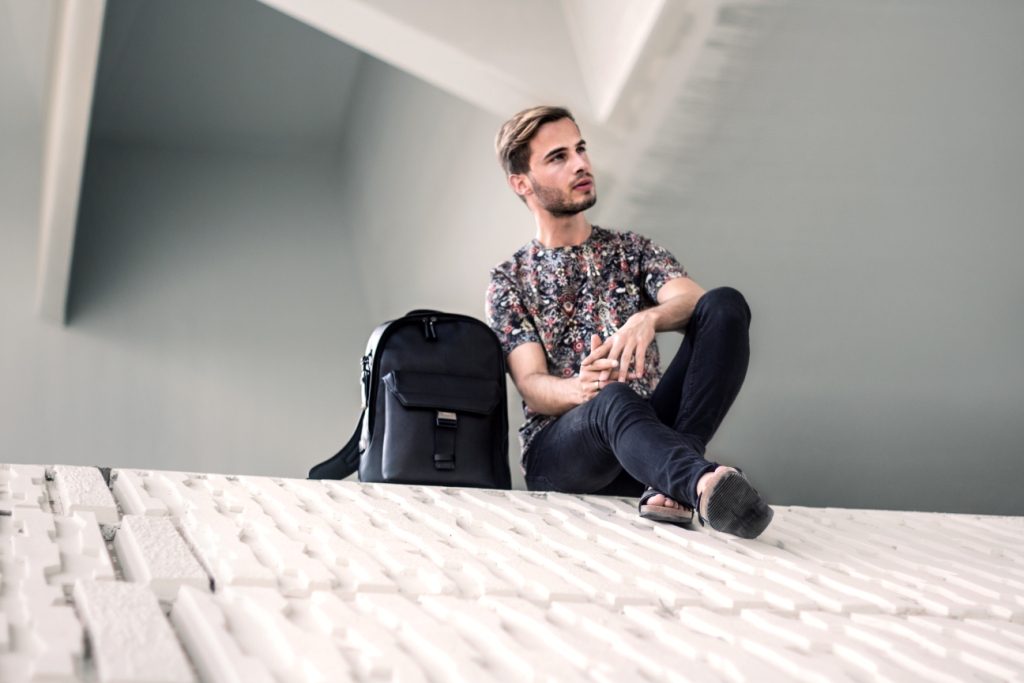 I definitely found my perfect travel partner because each piece is smartly thought through to make each trip less of a hassle but #PerfectingTheJourney .
Guys, let me know what you guys think about these two items by leaving me a comment.
Find out more information about the two products I tested and other TUMI products right here