I had been looking forward to this trip to Florence for a long time. Since the last Pitti Uomo in January to be exact which had been a true highlight for me already. Only a few brave visitors had walked around without a coat back then due to the freezing temperature so I could only imagine how amazing Pitti must be in warm weather.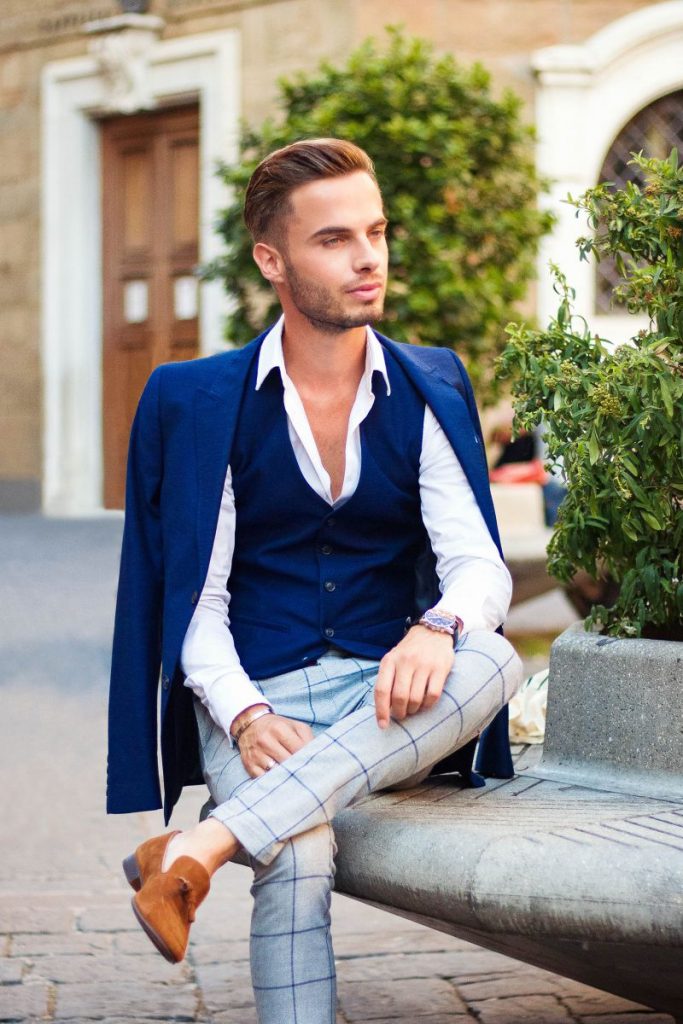 Just like in January I flew into Bologna and took the train to Florence to avoid the small airport and large crowds invading the city with all possible transportations. My hotel was walking distance from the train station, so I was able to bypass the long  queue at the taxi stand.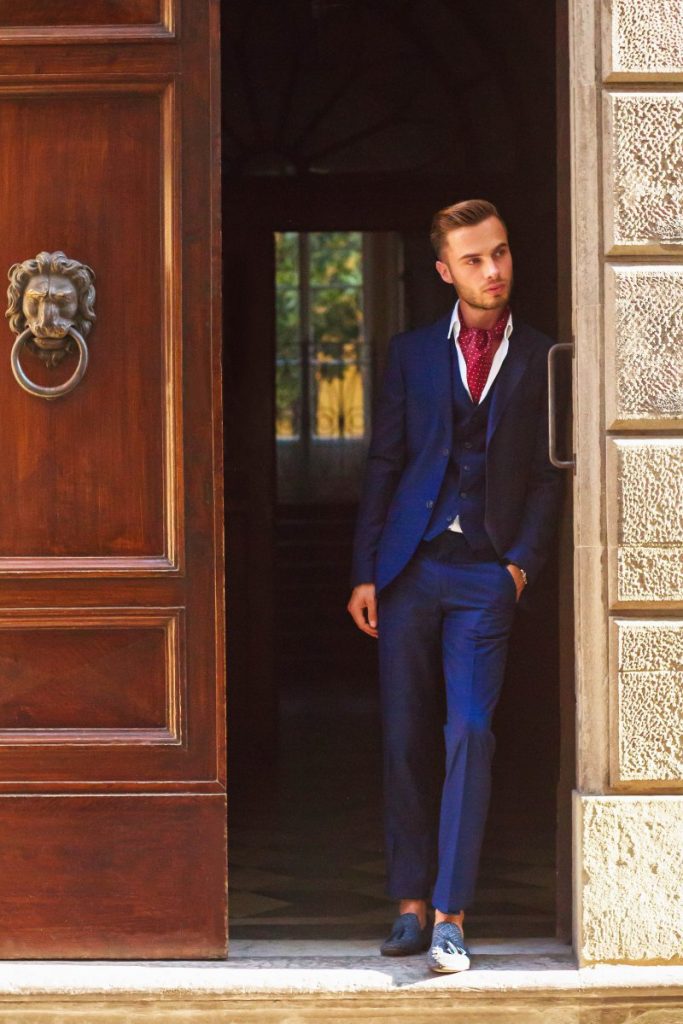 Florence greeted me with sunshine and temperatures that made me wonder if it was even possible to wear a jacket, let alone a shirt without dripping. But I must say, the guys were tough; when I arrived at the fair, a majority of men was wearing their full gear including neckwear and hats despite the 35Celsius.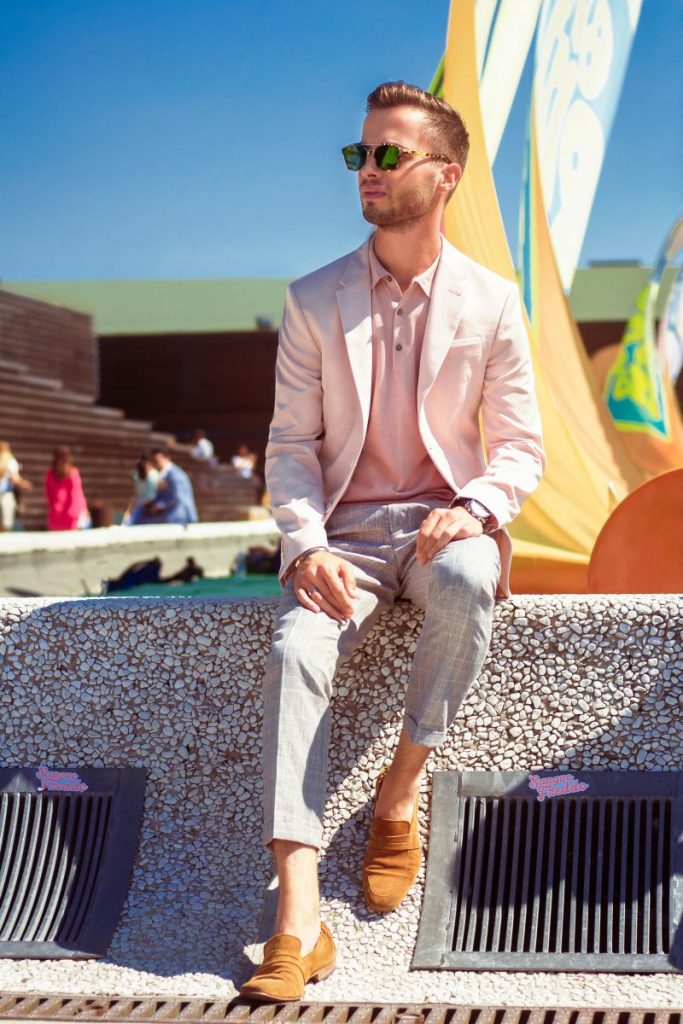 On day one, I dressed up in a light pink jacket from Zara with a monochrome polo shirt from COS and Glencheck pants that I had discovered at Topman. It was beyond hot, but just like the others, I managed to walk out of the secure shadow and to the Pitti wall to be snapped by a few photographers. After all, that's what this Pitti Uomo is all about, right?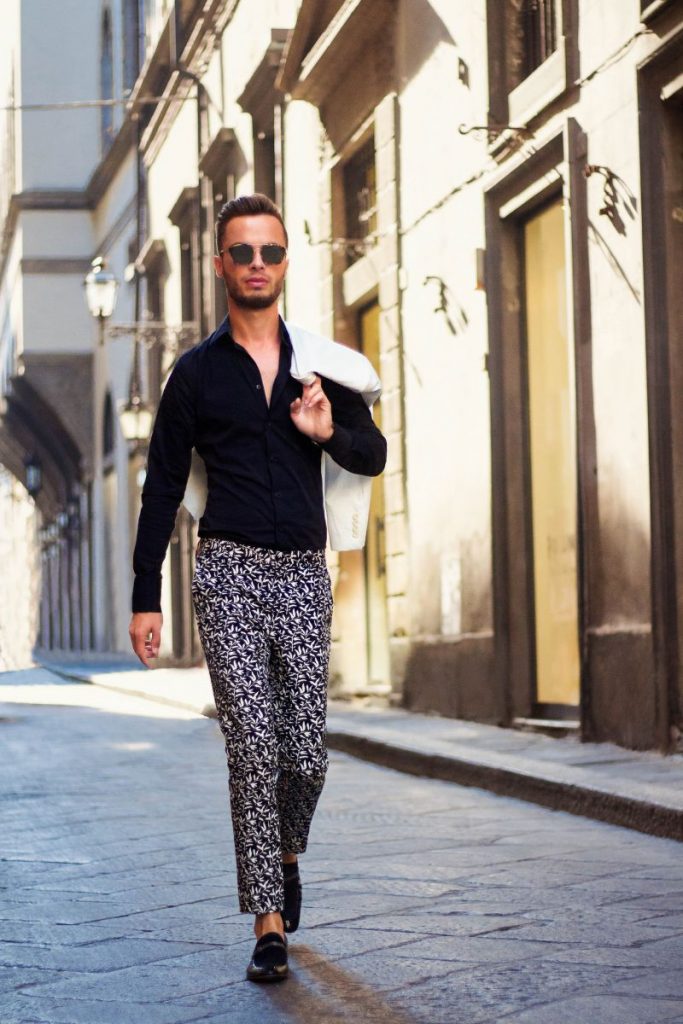 The next day started with an early stroll through the sleeping city. It was almost romantic to see that little town waking up and become alive. I was wearing my white DARKOH blazer, and Armani shirt combined with black and white Topman pants that truly were a show stopper.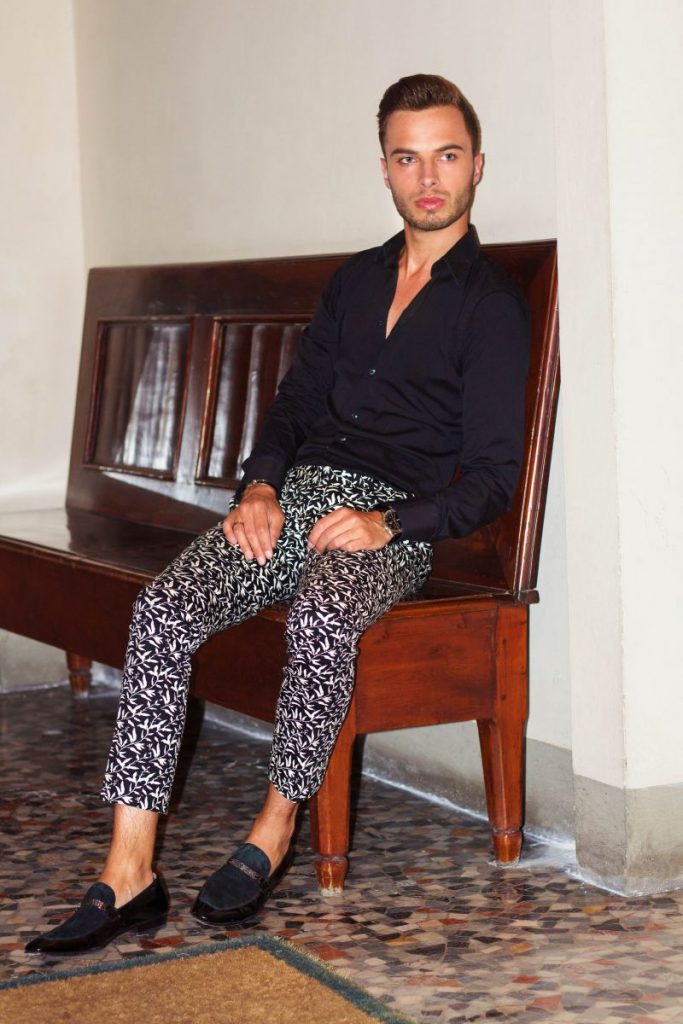 After a quick espresso and croissant at a street cafeteria, I went back to the fair, which was much more crowded than the day before. This time I had put on my silver gray DARKOH suit with the COS   polo shirt and added a blue pocket square and matching bracelet by Tom Astin to complete the look. I was stopped a few times with this look, maybe because pastels were quite dominant this year.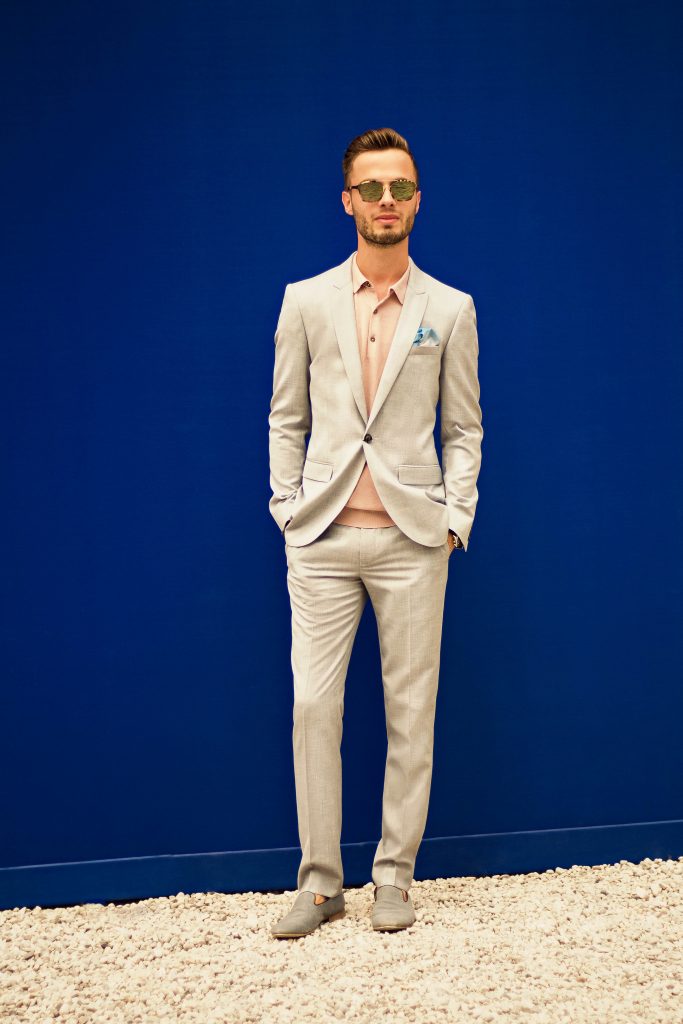 The evening ended with a dapper walk to Gillis where we snapped this image at a door entry. The highlight of the day was with my friends from Nobis Inc,  and a well-deserved ice cooled drink.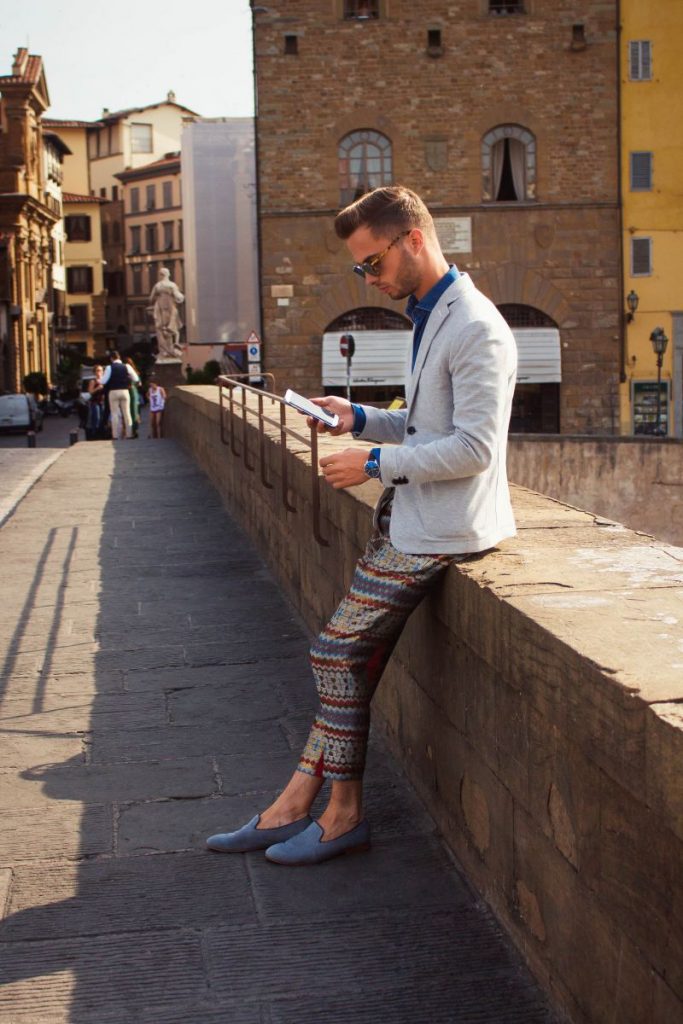 On my third and last day, I decided to walk to Ponte Vecchio , the beautiful segmental arch bridge over the Arno River and take a few images for the blog. And I had the perfect outfit for this view. Before my departure, I had the opportunity to meet up with Berlin designer  Dawid Tomaszewski and pick up a few exclusive designer pieces to wear  during my trip. I completely fell in love with these pants, which I combined with a denim shirt and a shawl from Dawid's collection with a gray active wear blazer.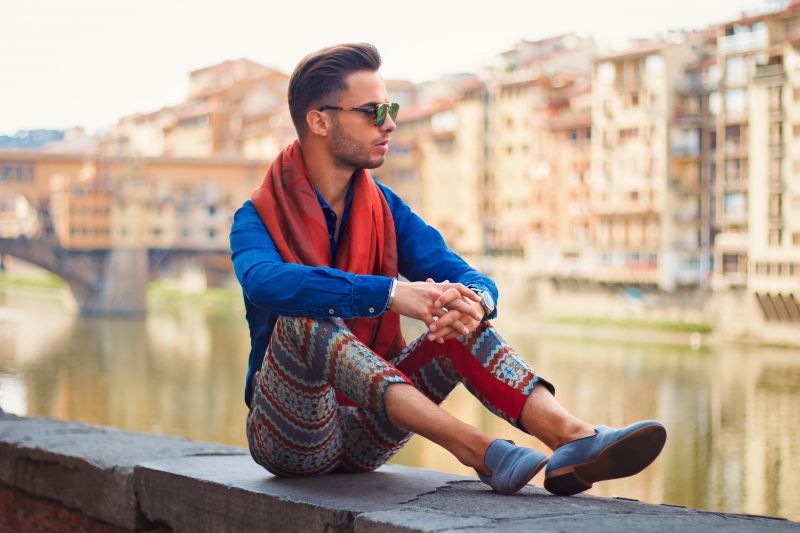 Right before my departure back to Bologna that afternoon I changed up for a last impressive peacock moment at the Pitti fair: I combined a double breasted Glen check suit with my new multicolor Gucci mules and spiced it up with a green Tom Astin pocket square and my Dior sunnies with green shades. I think it was a winner because photographers asked me for a picture even while walking to the venue.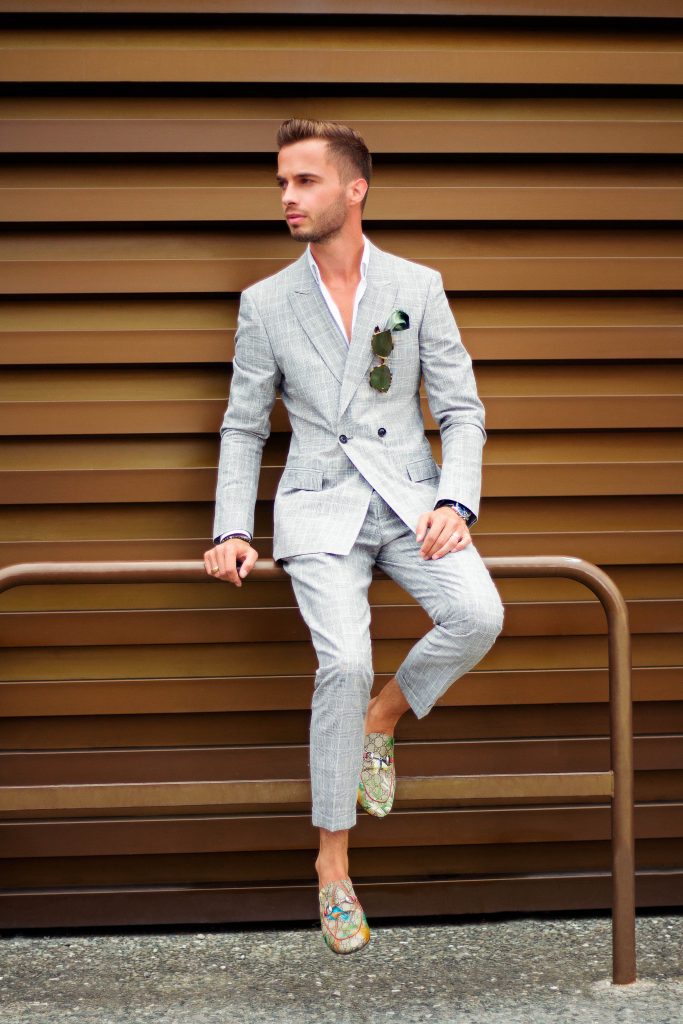 Unfortunately, I had to leave for my train but not without sitting together with my friends from the Bremer Gentlemen's Club.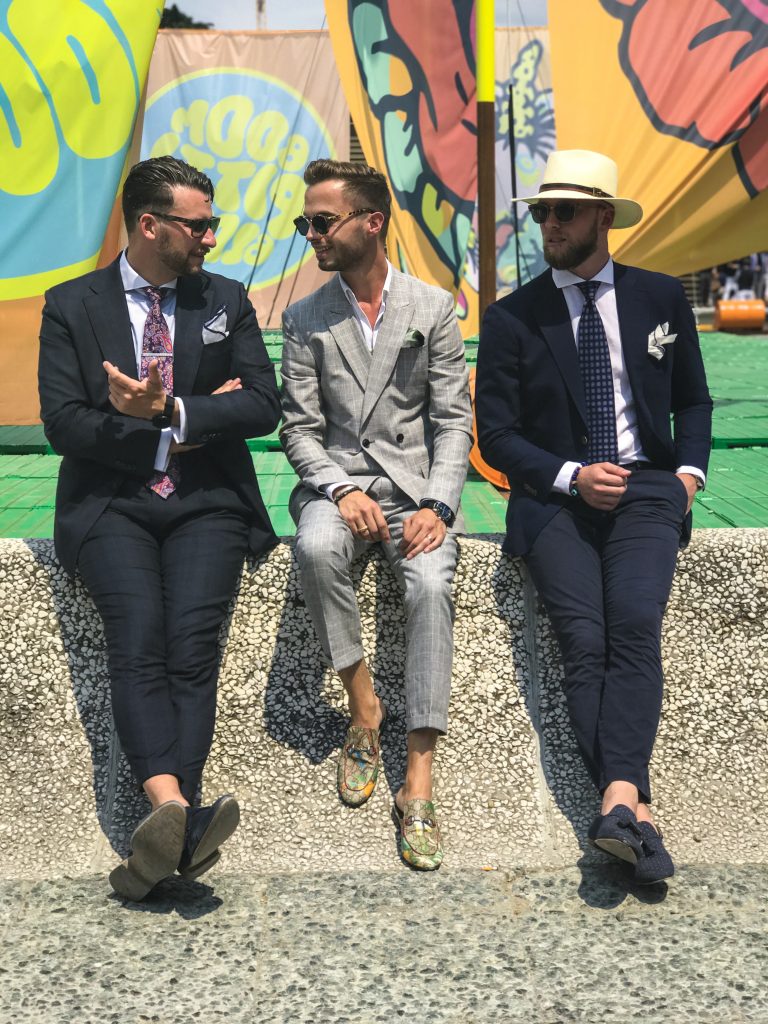 Pitti Uomo is truly a must do during Fashionweek season. It has become such a  manifested institution for suit lovers rather than for menswear clothing in general that I can only recommend a visit if you have at least two suits in your closets that you wear more than twice a year.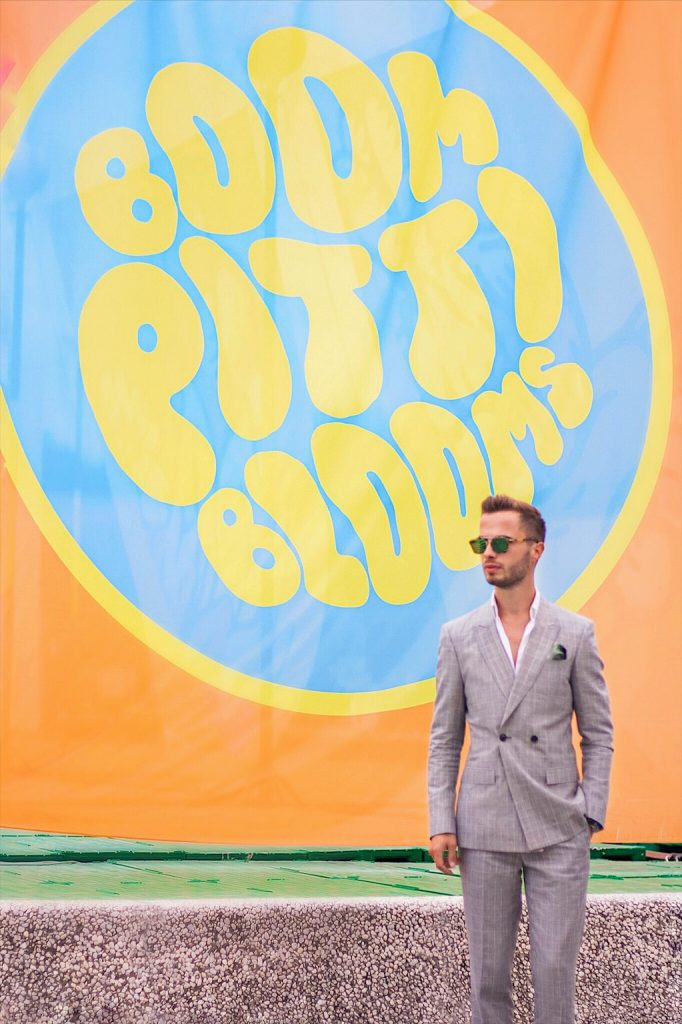 Until next season, Florence