Hi, fellas!! One question – what comes to your mind when you hear the word Mykonos?!
Greek island? White buildings? Blue roofs? And turquoise water?
Yes, same here as I have never been there before, and what else I saw while there was way more
than I ever expected…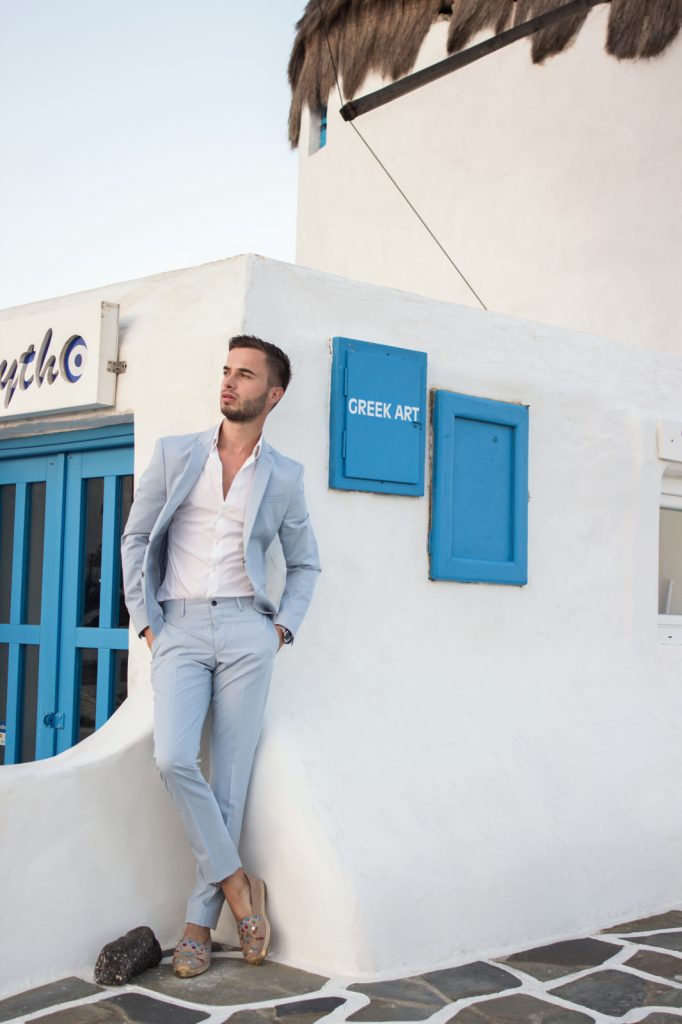 But let me start from the beginning.
After a crazy Berlin Fashion Week filled with important events I really needed a break to refill my energy tanks. I usually go to Ibiza which has turned into my second home by now but I had heard so much about the Greek islands that I thought why not Mykonos since there were straight flights from Berlin.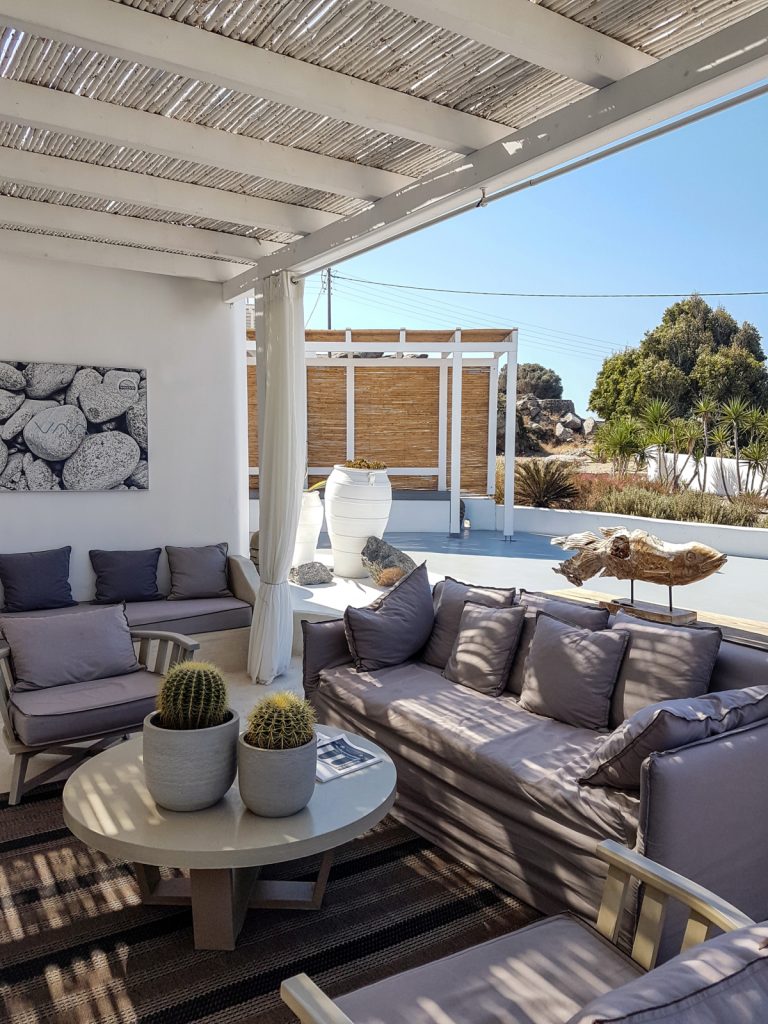 And so we booked the Livin Mykonos Hotel because if its great customer feedback and left for the island the  next day.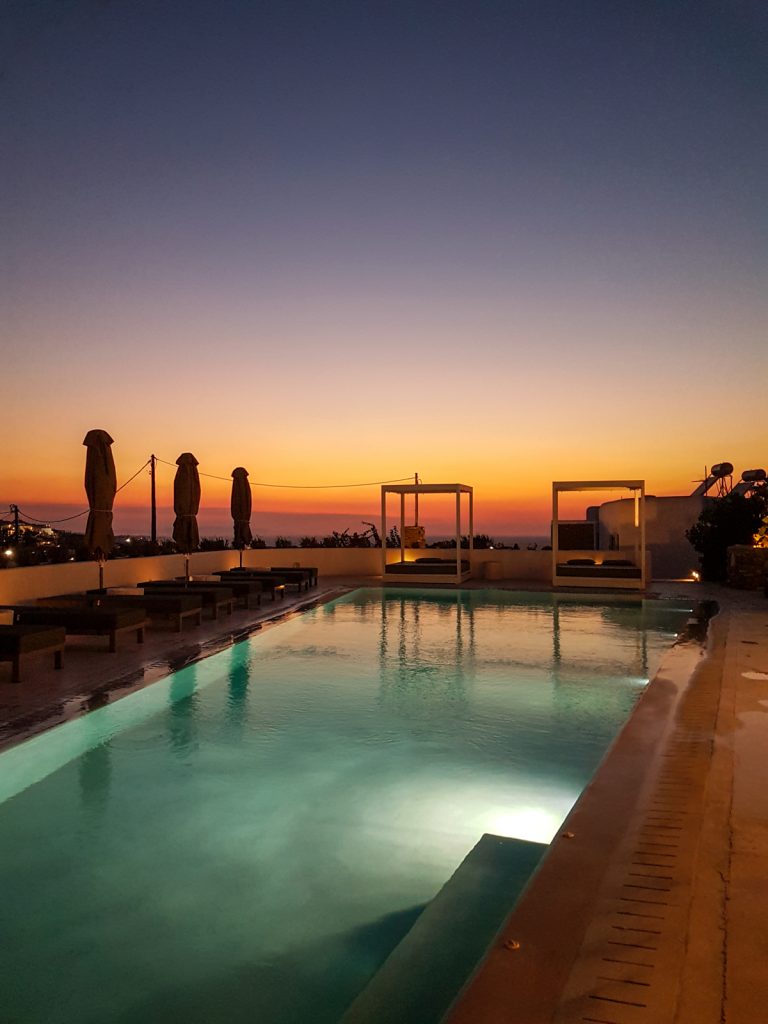 Upon arrival I first noticed the strong wind despite the warmth and sun that would accompany us during the whole trip. But it was soon forgotten when we checked in into this beautiful hotel.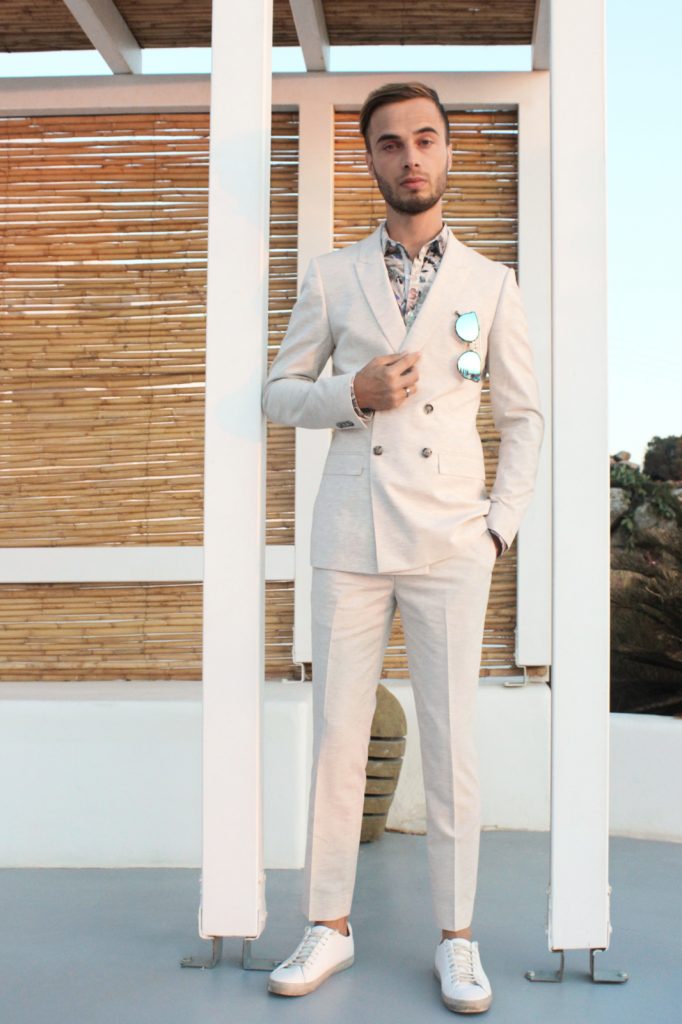 The poolside alone was held in white with little cells for your own privacy and I knew I had arrived.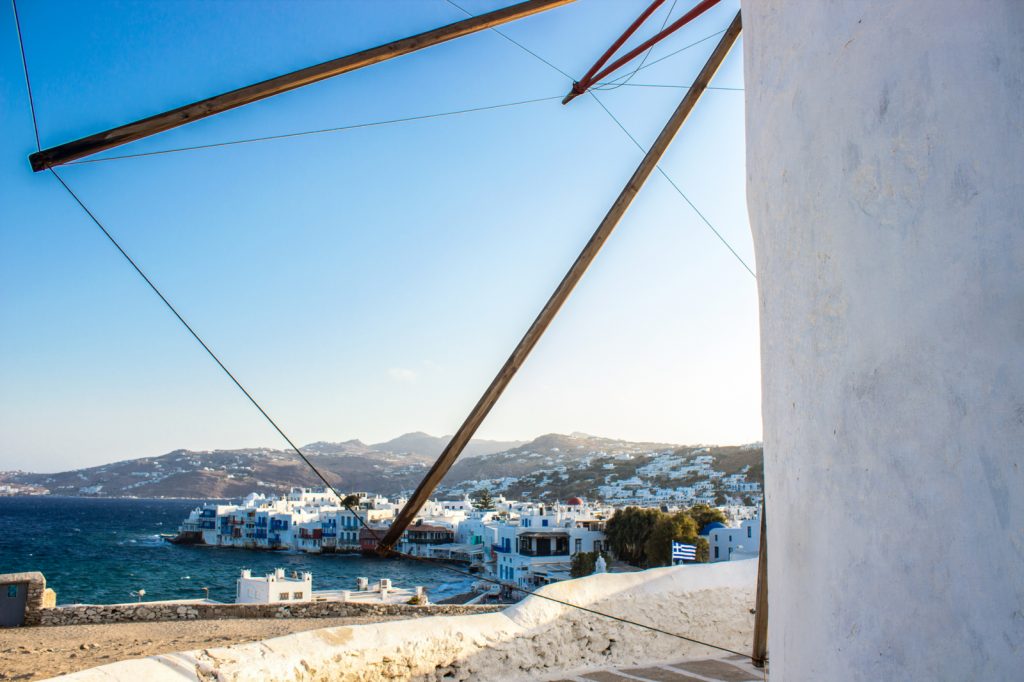 On my first day I simply relaxed but on day 2 I decided to go hunting for photo locations and discover the island. And for a second I thought I was at home in the Netherlands because I never expected to see windmills on a Greek island. It turned out that in total 16 of them were built on the 16th century by Venetian right here in Chora for the simple purpose of milling wheat.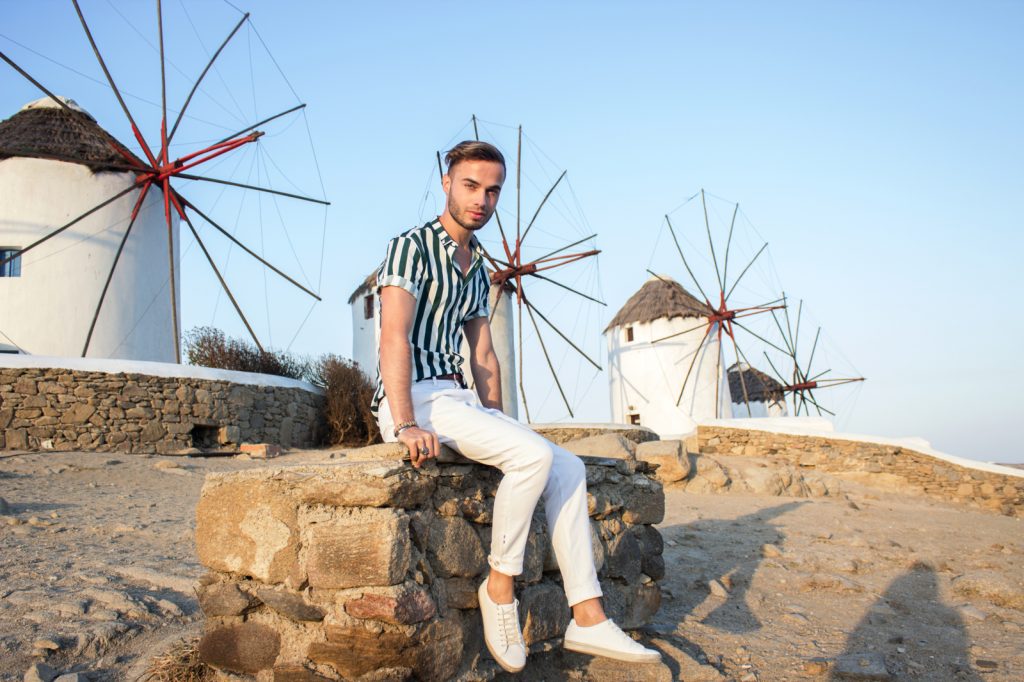 For the next look we went into Mykonos Town where you can see all these famous white stone buildings with brown or maroon doors and windows.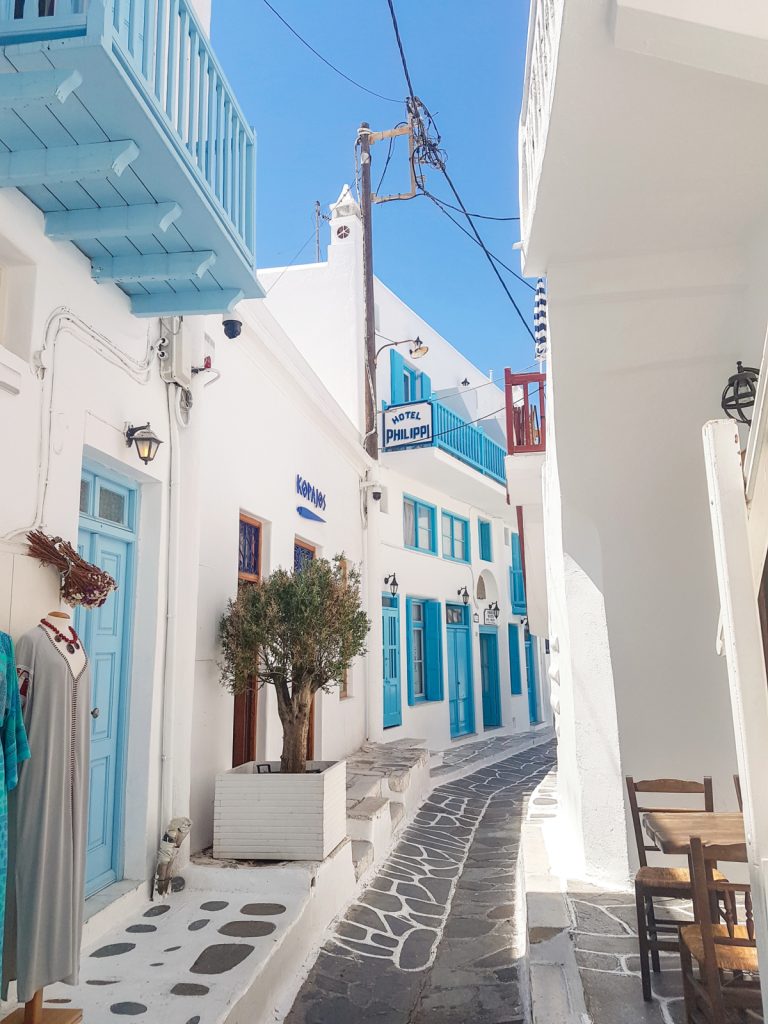 Unlike Santorini only a few buildings had the blue attachments but you could find the Greek color combination at almost every corner.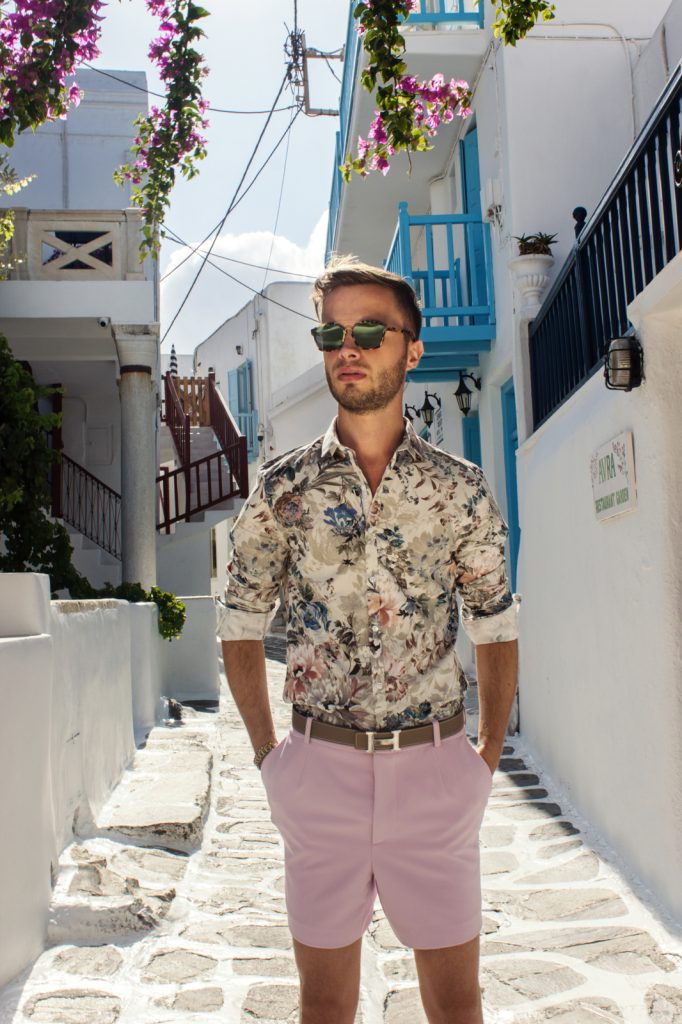 For this cool shot I even climbed up a house front to sit on the ledge. It was quite high but definitely worth the picture because I really wanted to show off my new Cano shoes.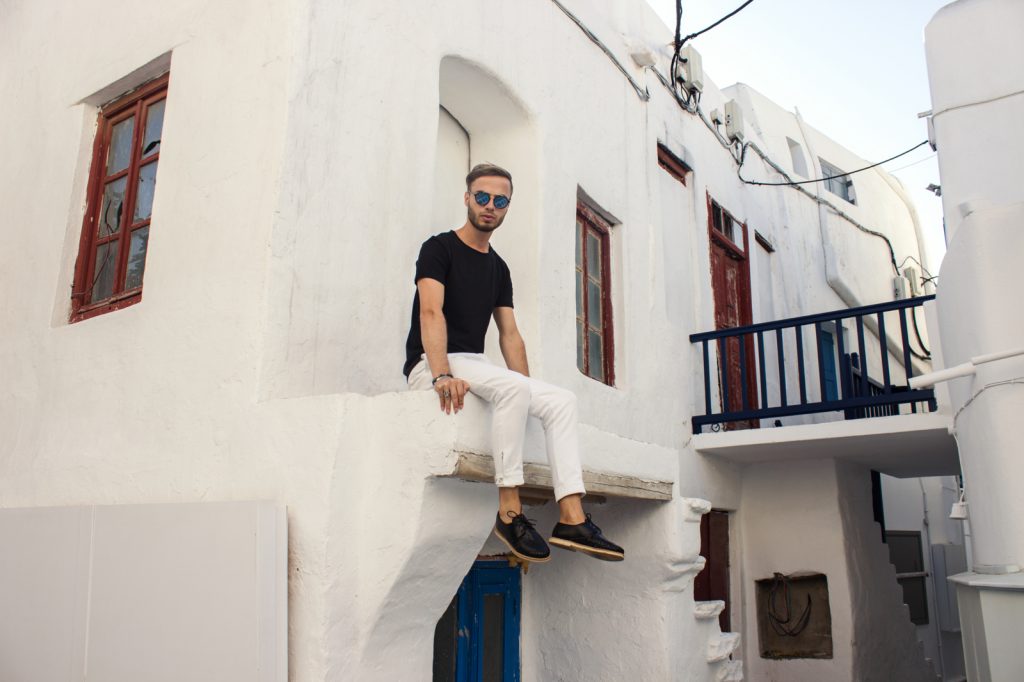 I had to reward my brave heart with a special treat to the  Alemagou Beach Bar, a restaurant located right at the Ftelia beach. If you ever make it there, please remember me when you enjoy your King Crab Tartar with avocado while looking at the sun sinking down into the ocean.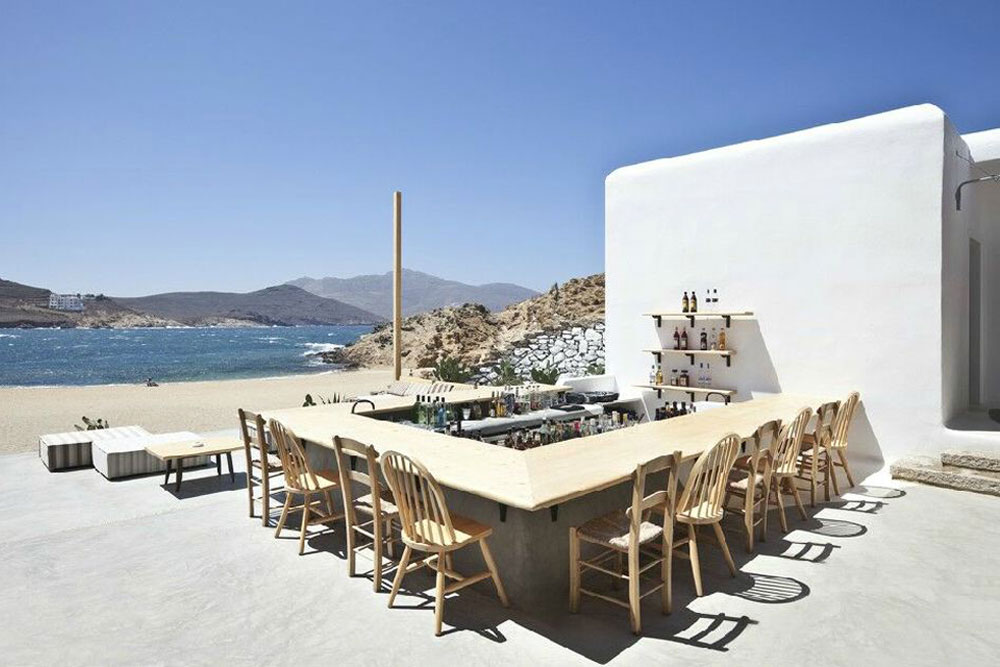 The most fascinating part of the trip was spending the day at Scorpios Mykonos, a famous bar right at the beach and just relax until the sun goes down in the ocean.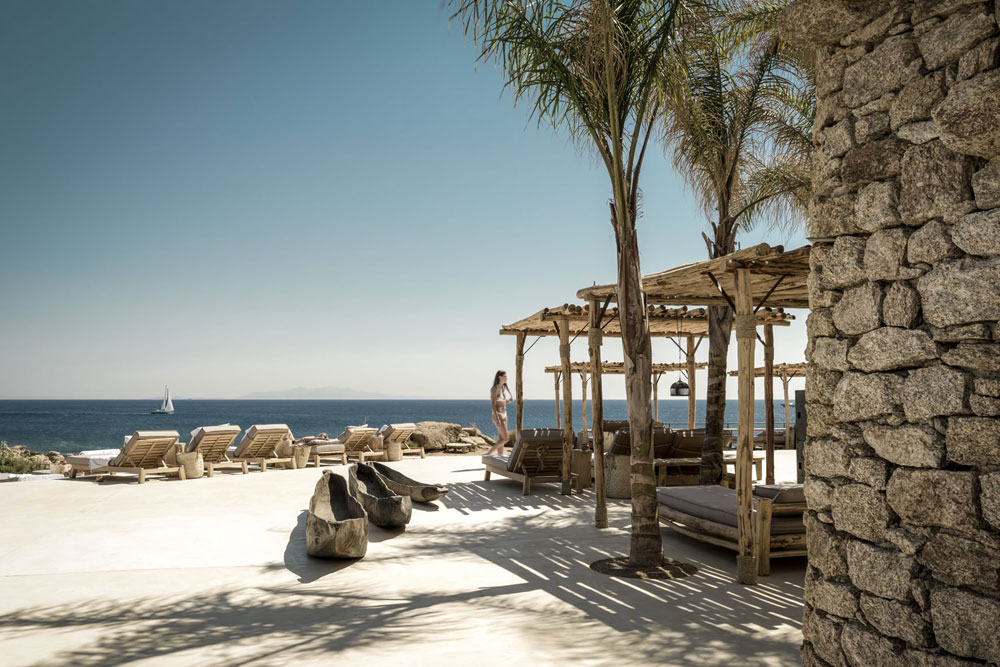 It was not just the food or the chill out music or the surrounding that made this place so fascinating; it was the people and the rituals that raised your awareness to your inner soul and your existence. It was exactly what I needed before returning to a stressful agency life.
After these few days in Mykonos I can definitely say I would always come back to regain my energies. It is by far not a party island  even though you could surely find clubs for this purpose.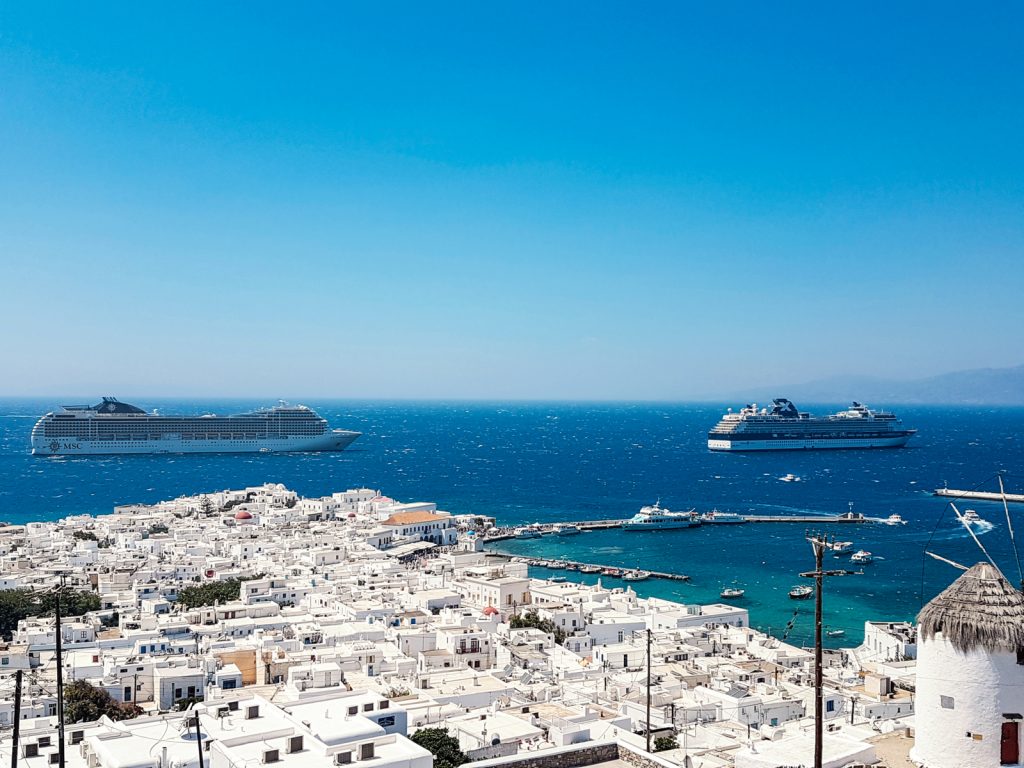 To me, Mykonos is the best island for a young generation to embrace and understand Greek culture and heritage in its own language.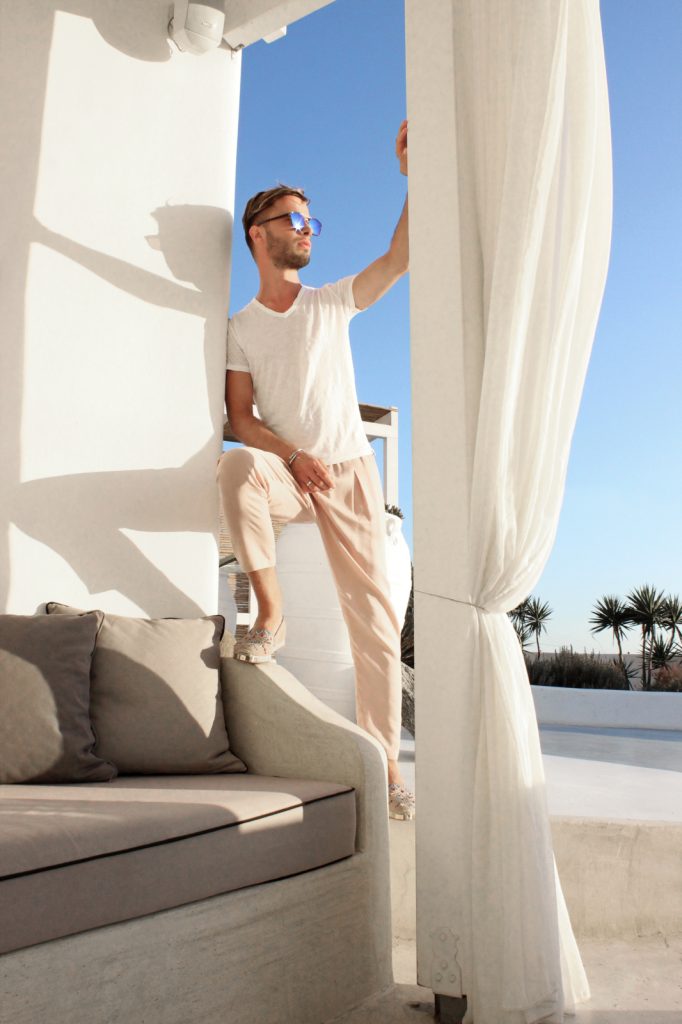 Ta leme syntoma, Mykonos.